Description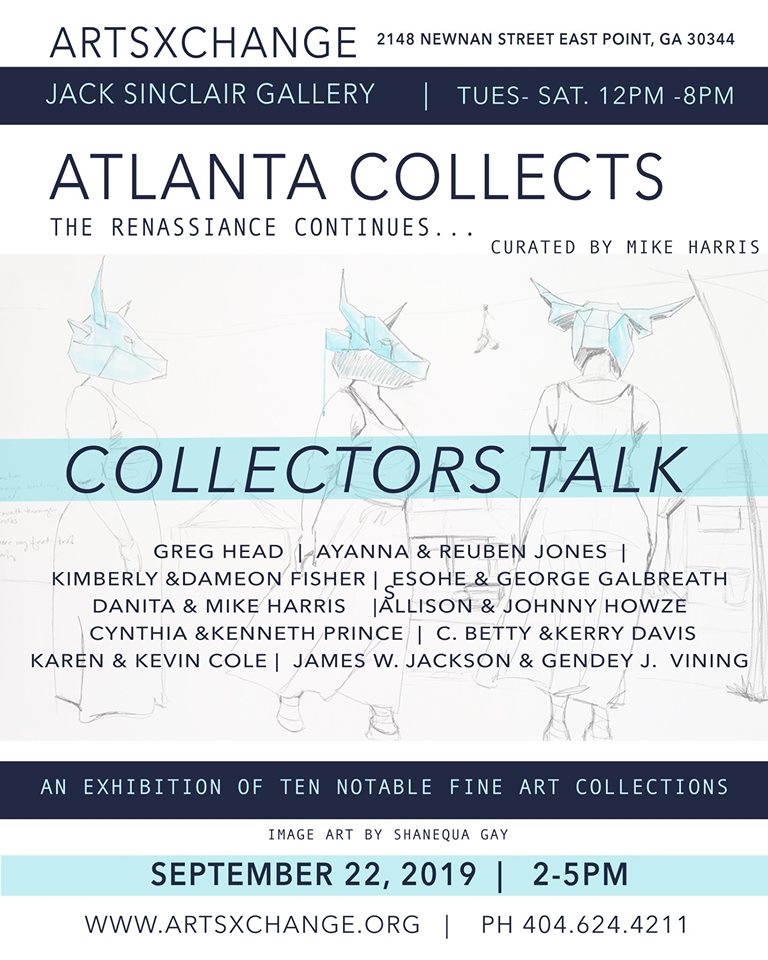 JOIN us for the Collectors Talk of our Jack Sinclair Gallery's current exhibit, Atlanta Collects, The Renaissance Continues curated by Michael Harris. Enjoy light refreshments and the chance to purchase the release of our special catalog created to highlight the importance of investing in art, supporting living artists and sharing one of kind local and master works.

The exhibition includes works from ten private collections. The artworks and the stories behind the
collections are as varied and as diverse as the families that have built them. The Collectors include notable Professionals from many fields as well as public servants and regular folks who have developed
a passion for the Arts.

Hear from the Collections of:

Karen and Kevin Cole

Betty and Kerry Davis

Kimberly and Dameon Fisher

Esohe and George Galbreath

Danita and Mike Harris

Gregory Head

Allison and Johnny Howze

Ayanna and Rueben Jones

Cynthia and Kenneth Prince

James Jackson and Gedney Vining

The purpose of this exhibition is to share with the
general public the depth and breadth of both these known and previously unknown Collections. Most
importantly this exhibition is intended to demystify Art Collecting as an expression of elitist privilege and
to show these collectors as Custodians of our Culture.