Join Us as we celebrate JUNETEENTH & THE OFFICIAL ART COOKBOOK RELEASE OF BLACK GIRLS GONE VEGAN! FOOD, DRINKS, MUSIC, LOVE AND INSPIRATION!
About this event
Having been called Personal Trainers to some of Hollywood's Elite, including Niecy Nash, The Harvey Family and Brandy. Mother-and-Daughter fitness duo Ellen and Lana Ector are continuing to revolutionize the fitness industry. This time with a little help.
After launching their fitness video series, Black Girls Workout, TOO!, in 2012, the women have been a force in the fitness industry. Mixing exercise, nutrition, and social media together at their Atlanta based women's only gym, Gymnetics Fitness.
Now the Health and Lifestyle Experts share with the World an Art Cook Book, unlike any others.
"We wanted to make this different. We felt the need to make living a Vegan lifestyle as simple as 1,2,3." For years, people have made becoming Vegan way more difficult than it really is.", says Ellen, the 68 year old, stunningly beautiful matriarch of the family who shares the nutritional secrets that she credits to her Grandmother and Grandfather who contributed their long lives to their family garden.
This custom Vegan Art cook book features individual chapters written by each lady, including the youngest Ector, Larc, who plans to fight childhood obesity and animal cruelty with animal advocacy.
"But, we also understand how visual people are now days and how someone could be motivated to make a drastic lifestyle change simply because of a photo. We wanted you to feel like you were scrolling on social media when you read this book.", says Lana.
This 232 page Lifestyle Guide foreworded by Emmy Awards winning actress Niecy Nash, features stunning photography throughout and is sure to be a kitchen favorite with it's delicious Soul Fit recipes, extreme fitness hacks and Super Aging family beauty and skin care secrets passed down from Generations of Ector's.
"Ms. Ellen and Lana are two of the most credible and loving souls I know and together with this book, they have made being healthy and fit EASY.", says Nash. "I recall my extreme frustration on how to begin, where to begin and who to turn to for assistance.
I knew I had reached my limit. A total body wellness journey is what I desperately needed to embark upon and these women and their program helped me do just that."
REQUESTED ATTIRE: BLACK GIRL FLY | BLACK BOY FLY
*Art Cook Book Purchase Highly Recommend for ROOF TOP ENTRANCE*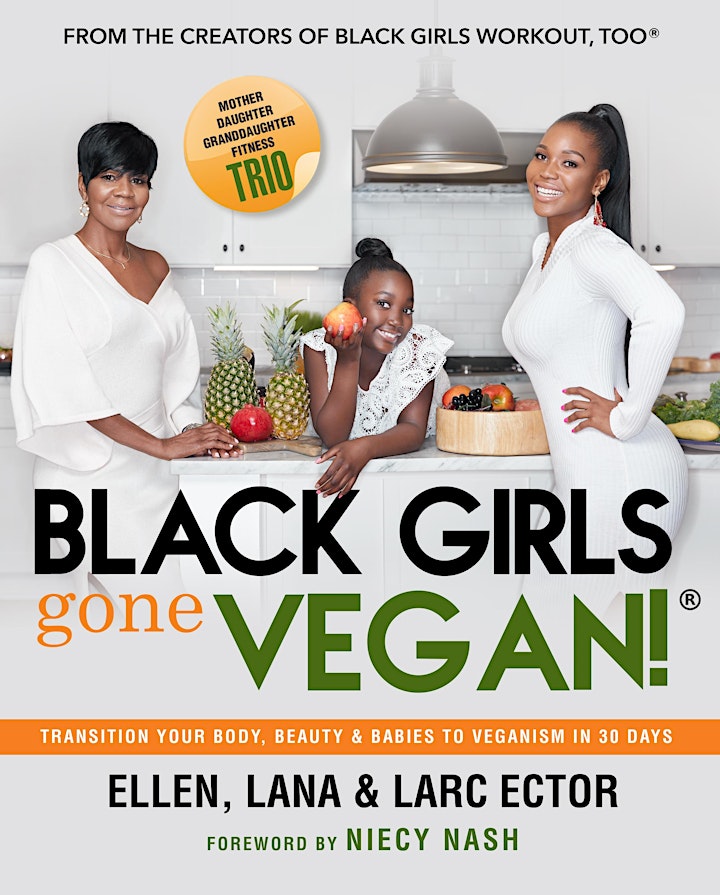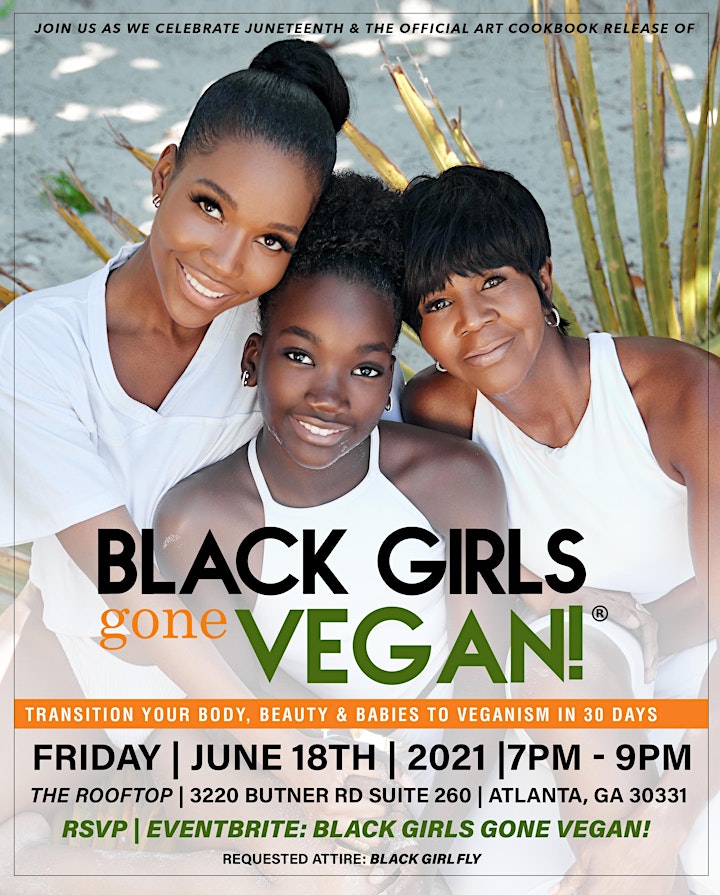 Organizer of ATLANTA: BLACK GIRLS GONE VEGAN! Official Art CookBook Launch Party