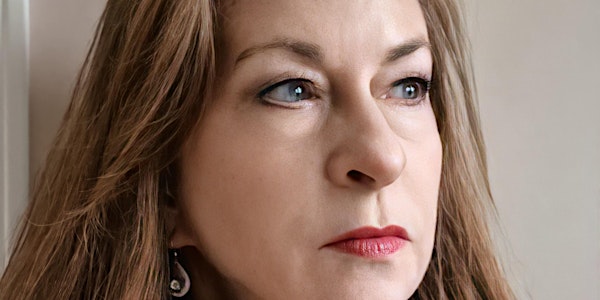 Atlanta Authors presents Terri Parlato, author of All The Dark Places ZOOM
Georgia author Terri Parlato talks ONLINE about her debut domestic suspense novel, ALL THE DARK PLACES
Date and time
Starts on Saturday, June 24 · 2pm EDT
About this event
SET AGAINST THE PICTURESQUE BACKDROP OF A MASSACHUSETTS WINTER, A SAVAGE MURDER ROCKS A QUIET BOSTON SUBURB AND REVEALS DARK SECRETS AT THE CENTER OF A GROUP OF FRIENDS
IN THIS CLEVER, PROPULSIVE DEBUT FROM A NEW MASTER OF SUSPENSE
Terri Parlato, a skillful new voice in domestic suspense debuts a diabolically twisted story with ALL THE DARK PLACES, a stylish thriller that alternates conflicting perspectives between Rita Myers, a divorced 60-something detective with the Boston Police Department, and Molly Bradley, a woman who has spent years trying to live down her traumatic past that she's kept hidden from her tight-knit circle of friends.
Inspired by the small, quaint towns of New England, Parlato sets the book in the fictional town of Graybridge, Massachusetts, a peaceful Boston suburb that becomes an upended nightmare when Molly discovers the murdered body of her psychologist husband, Jay Bradley, in his home office. Her husband is the only one who knows about her painful childhood. Too bad that someone who knows everything about Molly's secrets starts stalking her and threatens to expose everything she's worked so hard to hide. The police, led by Detective Rita Myers, connect a missing woman to Molly's dead husband, and Molly slowly begins to unravel as she is forced to investigate her husband's murky history and who would have wanted him dead.
As both Rita and Molly race to find the killer of a seemingly perfect husband and uncover dark secrets in Molly's seemingly close group of friends along the way, ALL THE DARK PLACES raises issues surrounding victims' rights, childhood suffering, and the individual nature of healing from trauma as a woman whose life is mired in pain ultimately faces her demons and comes out stronger.
Terri Parlato was born and raised in upstate New York and holds a BA in English Education from the State University of New York at Albany and an MS in Technical Writing from Rensselaer Polytechnic Institute. While she has always been a writer, Terri spent most of her professional career as a high school English teacher. A member of Sisters in Crime and the Atlanta Writers Club, Parlato currently lives in a small north Georgia town with her husband and their dog, Lucy. ALL THE DARK PLACES is her first novel.