Description
PUSH Radio, DJ FunkNatra, SOULetter and Mark SQuared Studios Presents
NuSoul Treasure Collective Peace
Hosted by Monica Blaire with Special Guest Danni Cassette and NuSoul Curations by DJ Funknatra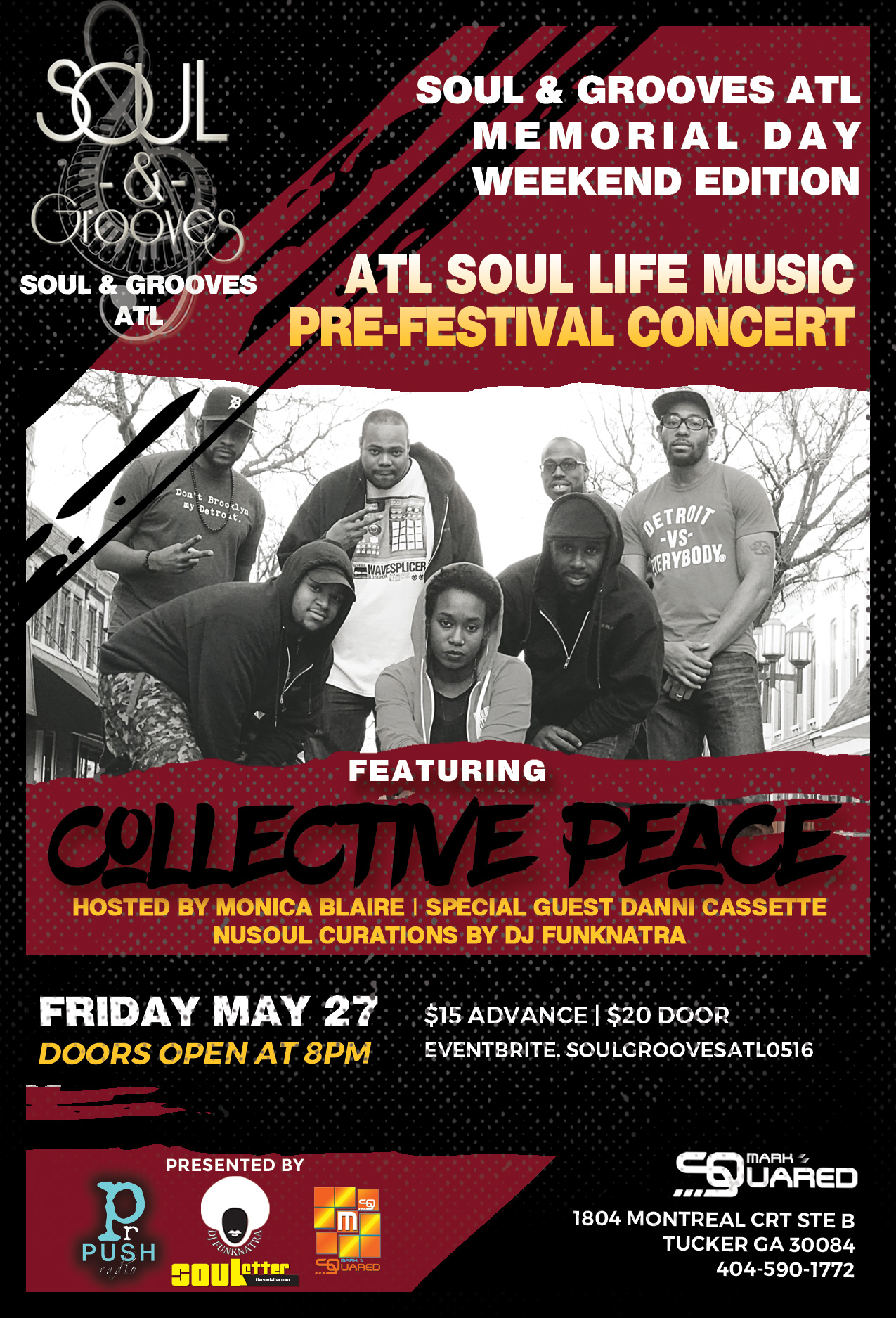 About Collective Peace
Collective Peace was originated by saxophonist, LaDarrel "Saxappeal" Johnson and LaKeisha "Ideeyah" Johnson. When asked to perform at "Dilla Day", a day in honor of the great James "J-Dilla" Yancey, (Producer & founding member of Slum Village), Saxappeal put together a band.

After performing an amazing set of music, the audience exploded! Then a few people shouted out, "What's the name of the band?" Sax responded, "We haven't really come up with one.. We're just a collective piece."
Pepper Holton (Mother of Detroit LEGEND emcee, Big Proof) was in the audience at the time. She shouted out, "That IS your name! You ARE Collective PEACE!" A wave of excitement hit the audience as the movement began on that day.
Welcome to the movement. Welcome to the music. Welcome to Collective Peace. Introducing Collective Peace...