Description
WINNERS WANTED - WE WILL TRAIN!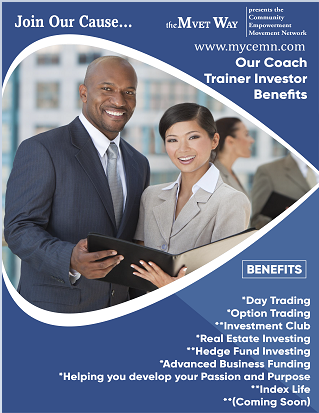 Swap Cards and Make Connections
Learn tips on getting Money for your Business –

Year End Open Enrollment for Coach Trainer Investors. Option Trading – Day Trading (The Average 2nd year Day Trader could make $75,000 to $100,000)

What the finance world don't want "US"… to know! There is PLENTY OF MONEY available for your Business and Investments if you know where to look! This information could make you Wealthy.

Credit CAN be restored!

We have the "Financial Secret Sauce Combination"!