Description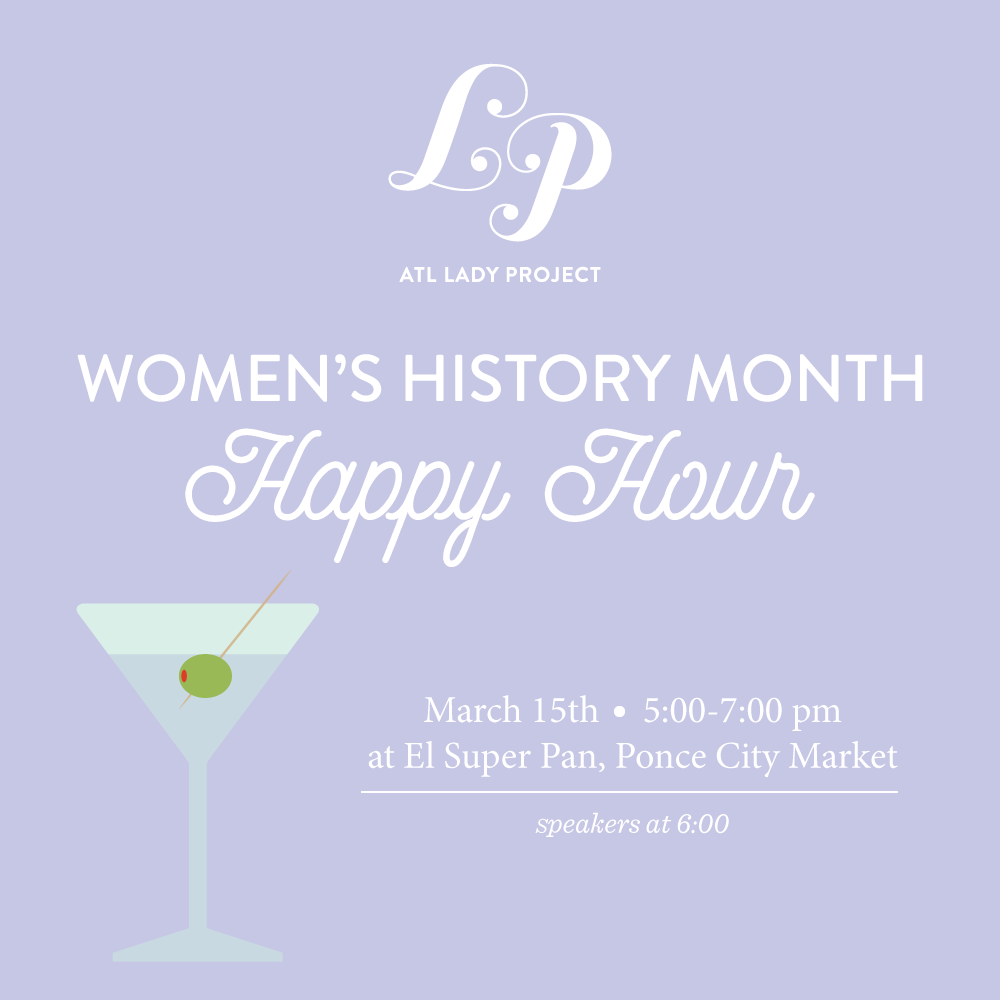 Join ATL Lady Project in celebrating Women's History Month at El Super Pan in Ponce City Market! We have three awesome ladies sharing their passion and expertise at 6:00: Sarah Richardson from Habitat for Humanity , Octavia Gilmore, Founder / Chief Creative Officer of Creative Juice and Michelle Gainey, Founder of Lemiga Events .

I look forward to seeing you there lady!
This event is free but you do need to register.
The Lady Project is a 501(c)(3) economic non-profit membership organization that connects, inspires and showcases awesome women doing amazing things through membership, events and community engagement. Founded in 2011, the Lady Project is based in Providence, Rhode Island. Lady Project chapters nationwide host monthly events where women can connect, get inspired and learn about what other awesome women are doing in their cities. Find your chapter: ladyproject.org.
Questions or media inquiries? Email: hello@ATLladyproject.com
FAQs:
Q: Do I need to be a member to come to this event?
A: Nope! This event is open to all ladies. Some of our events are members only, though. Learn more about membership here.
Q. Are Lady Project events just for women?
A. Lady Project events and memberships are intended for anyone who identifies as female.
Q. I am a member of the press-- can I cover your event?
A. Yes! Email us at hello@ATLLadyProject.com and we'll chat.
Q. I want to help sponsor this event or partner up for a future event-- who do I talk to?
A. Great! We are always looking for event partners. Email hello@ATLLadyProject.com and we'll be in touch!