Description
You Meet in a Tavern...
Dream of being a daring adventurer in kick-ass magical realms? Wish you were an actual elf wizard or a brawny but soft-hearted half-orc? Then come out to ATL D&D and play the world's greatest role-playing games!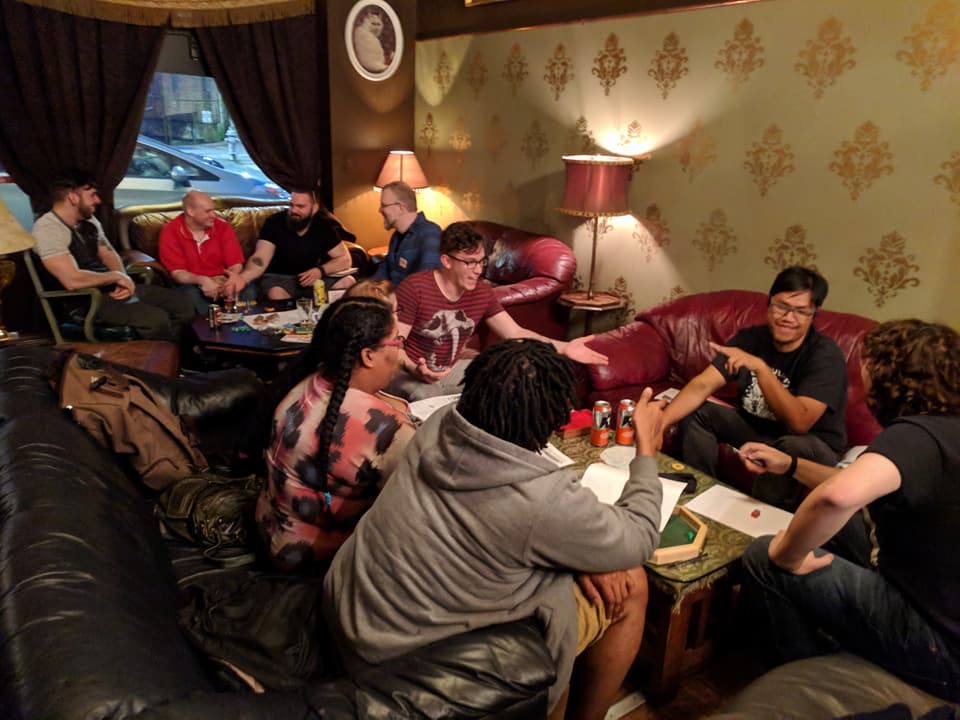 We have beginner-friendly campaigns and drop-in games of Dungeons & Dragons 5th edition and other RPGs every single week!
It's always free to play - just show up and we'll provide everything you need, plus free drinks for Dungeon Masters and free dice for players!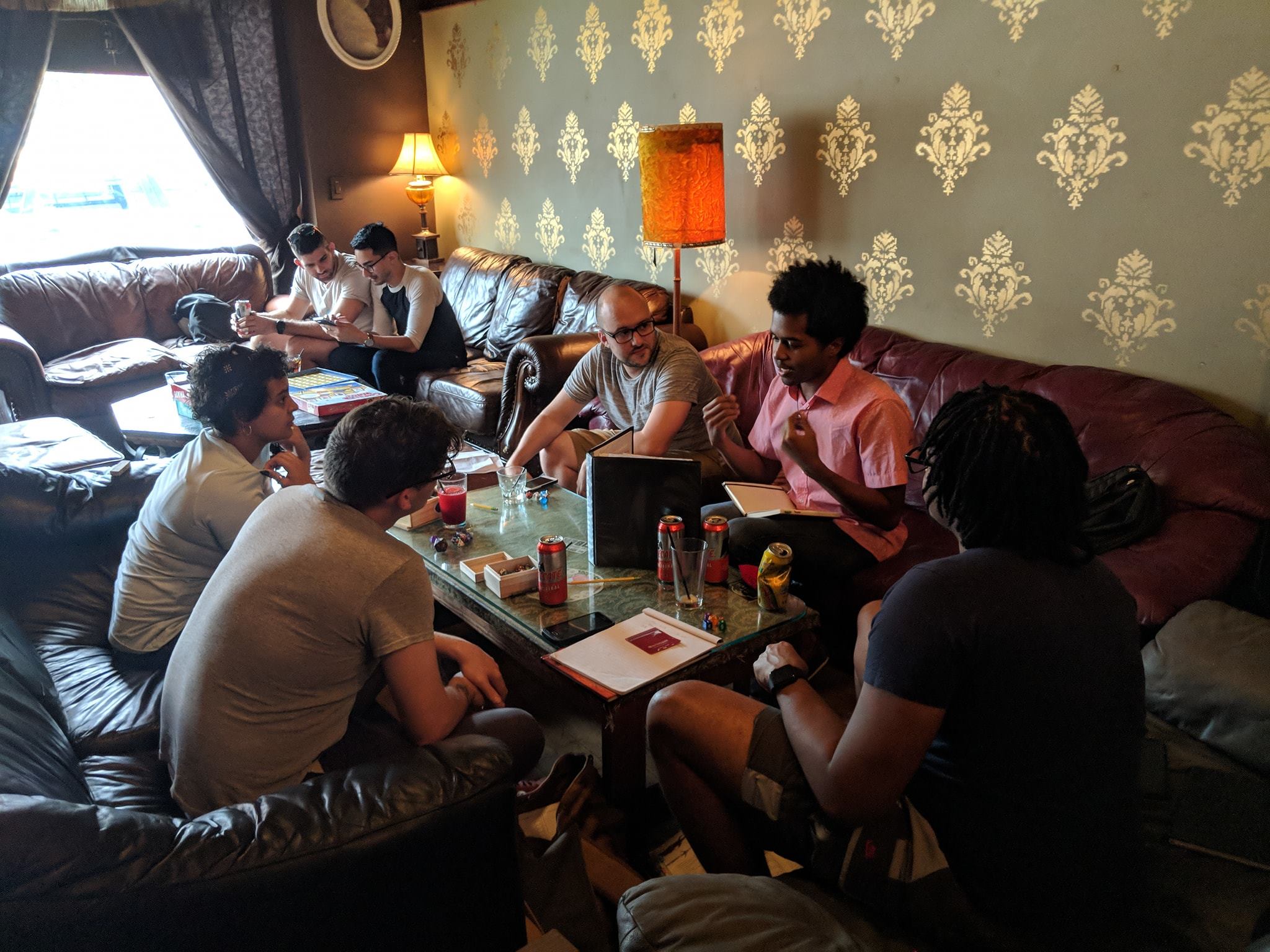 How it Works:
DMs pitch game ideas at 7:15pm and players pick the table they want to join. Also we drink (21+ only).
No experience is required and players don't need to bring anything (dice and character sheets are provided). Just show up and we'll find you a game. Returning players connect using our Discord channel for ongoing campaigns.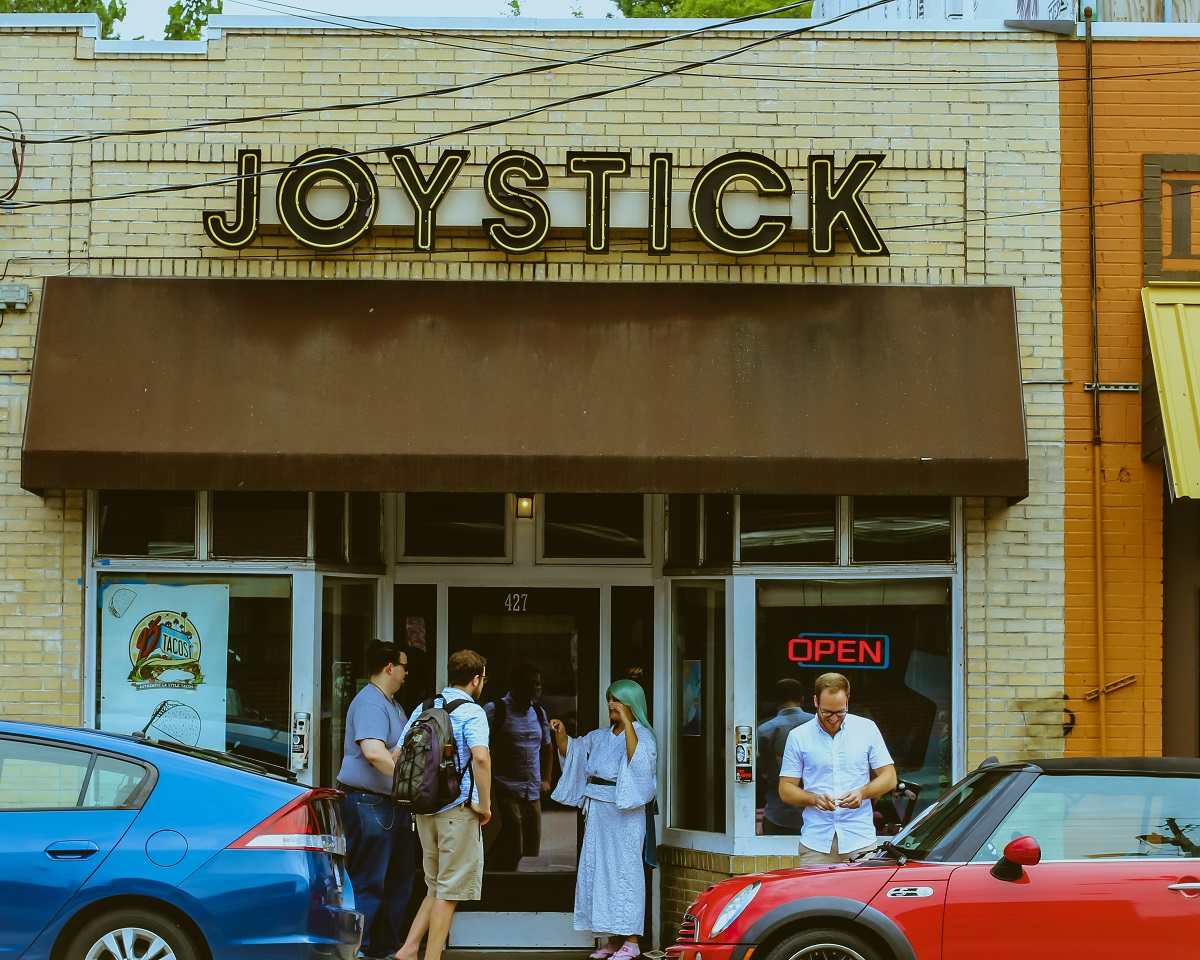 Dungeon Masters:
DMs come ready to pitch your game. You can run a one-shot or pitch an ongoing campaign. If you chose to run a campaign please speak with our event organizers and post to our Discord server so we can create a channel for you!

Dungeon Masters can arrive early at 6:00pm for DM happy hour - all Dungeon Masters can get a free drink for every $15 spent by players throughout the event!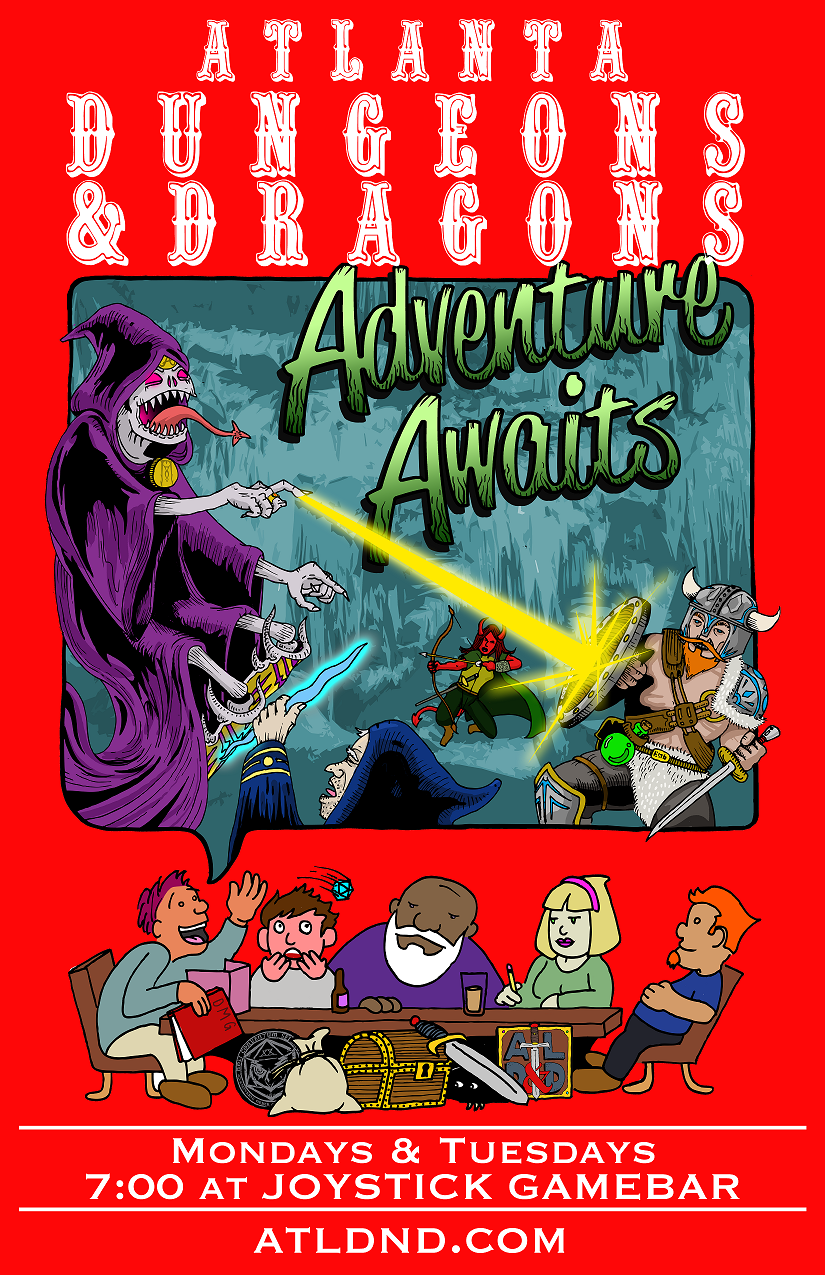 Adventure Awaits!
Be sure to check out ATLDND.COM and connect to us on Facebook, Instagram, Twitter, Meetup, and here on Eventbrite to never miss an event!
See you at the Tavern, Adventurers!