Description
ABOUT
ATIGS Awards ceremony is a celebration and dinner to honor trade promotional organizations (TPO's) and investment promotional agencies (IPA's) from various African regions, recognizing the visionary leaders, industry partners, and dynamic individuals driving development in Africa in their respective fields.
DRESS CODE: Formal/Elegant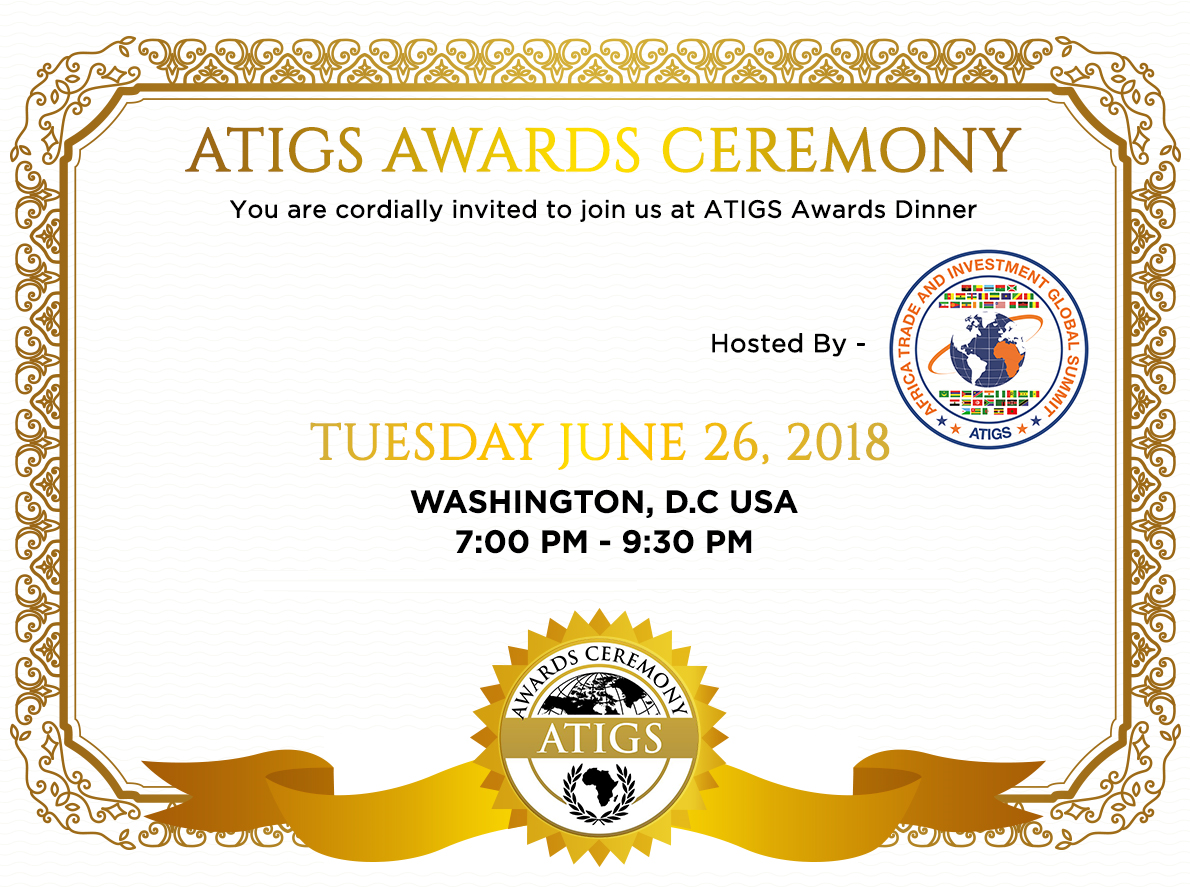 The 2018 ATIGS Awards Ceremony will take place during the Africa Trade and Investment Global Summit (ATIGS) . WEBSITE: WWW.ATIGS2018.COM

SPONSORSHIP & ADVERTISING
Interested in sponsorship or advertising at ATIGS Awards Ceremony 2018, please email us, at atigs@gaadvancement.com
Organizer of ATIGS Awards Ceremony
Founded in 2012, Global Attain Advancement, LLC, also known as GAA Exhibitions &Conferences focuses on high-quality events and exhibitions dedicated to global business, Trade facilitation and G2G capacity building. We design and organize high-level Summits, Forums, Exhibitions & Networking platforms dedicated to Trade and Investment in African markets.
GAA develops and implement specific trade programs, capacity building workshops as well as high-quality events aiming at supporting both companies and public organizations in developing new business opportunities, connecting with customers, launching new products/services, promoting their brands, and expanding in new markets.