Description
Are you an up-and-coming athlete who dreams of making the most of your sporting talent but you also want to get a world-class education at the same time?

Then getting a US college athletic scholarship is your dream come true!

Competing in front of thousands of fans, training at top facilities and earning a degree is amazing enough but paying signficiantly less for the incredible US college experience is surely the icing on the cake!
The only problem is that getting a sport scholarship is SUPER competitive and there's much more to it than being able to sink a 3-pointer with your eyes closed or scorching the back of the net on the soccer field.
Be at the Norwood Room at the Basin Reserve on the evening of Monday, March 19 to learn everything you need to know about US athletics scholarships so you can unleash your potential!
This event will cover:
A detailed breakdown of the US athletic scholarship application process
The essentials for making your athletic scholarship application stand out from the crowd
The study / sport balance you can expect as a student-athlete
How being a student-athlete can increase your employability
The financial benefits of an athletic scholarship
The common mistakes that make applications fail
Q&A with former student-athletes and now athletic consultants.
Who should be at this event:
Year 9-13 students with strong athletic ability (regional representative or above is beneficial)
Parents of talented athletes
Local sports coaches
Event speaker:
Tessa Berger
Head Athletic Consultant
Tessa attended Florida Gulf Coast University on a Division I full athletic scholarship, studying majors in business management and accounting with a concentration in entrepreneurship. She earned a perfect 4.0 grade point average, gaining prestigious Presidents List honours.

Tessa has represented New Zealand on the international stage for the past decade in soccer. Most notably, she competed in the FIFA Women's World Cup and received the honour of being named ASB Bank Young Sportsperson of the Year in 2011.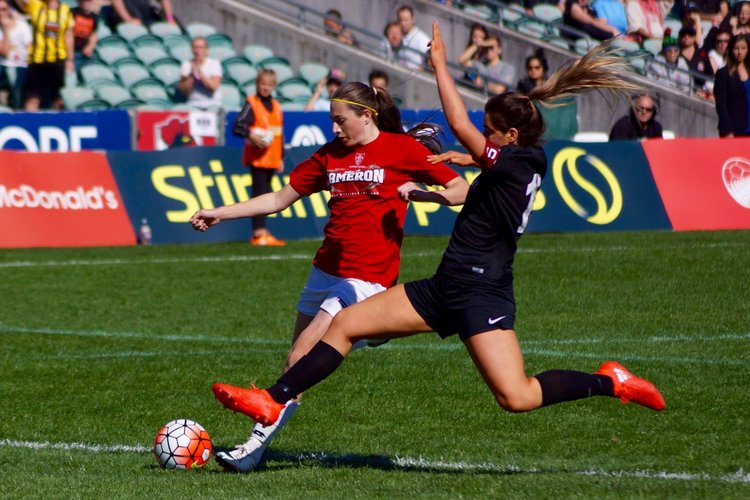 After the presentation Crimson staff will be on-hand to discuss your goals.

Want more info before the event? Have a read of this blog entitled 'Become a Student-Athlete: Score a Sports Scholarship to a Top US College'.

Got a question? Email us at info@crimsoneducation.org.