Sales Have Ended
Ticket sales have ended
Thank you for your interest in coming to Athlete's Unlimited Lacrosse games. Please join our Unlimited Club for more information on next season or on upcoming games: https://shop.auprosports.com/pages/unlimited-club
Sales Have Ended
Ticket sales have ended
Thank you for your interest in coming to Athlete's Unlimited Lacrosse games. Please join our Unlimited Club for more information on next season or on upcoming games: https://shop.auprosports.com/pages/unlimited-club
Be among the first to witness Athletes Unlimited's inaugural lacrosse season, where we bring the best players to the Maryland SoccerPlex.
About this event
First Game Opening Draw: 12pm
Second Game Opening Draw: 3pm
Theme of the Games: Youth League Appreciation
The inaugural Lacrosse season will bring the best players in lacrosse to Maureen Hendricks Field at the Maryland SoccerPlex in Maryland from July 23 to August 22 and you can be among the first to witness this season. A limited number of day passes will be available for selected matches.
Athletes Unlimited game play is unique, and because of this, each game day will consist of two games with a short break in-between. Your ticket will grant you access to a full day at the park with admission to both games so you don't miss any of the action. And with the team rosters changing each week, all teams play each game day. Because of this you're guaranteed to catch your favorite player no matter which game day you attend.
Your Game Day experience will be complete with several fan engagement activations. We will have a DJ on-site, concourse activities and in-stadium promotions and contests. Even when the action stops on the field we'll be ready to keep the energy and entertainment going!
Seating is not assigned and first come / first served. There will be seating available in the stands, tables along the promenade, and space for picnic blankets on the grass section of the lacrosse pitch.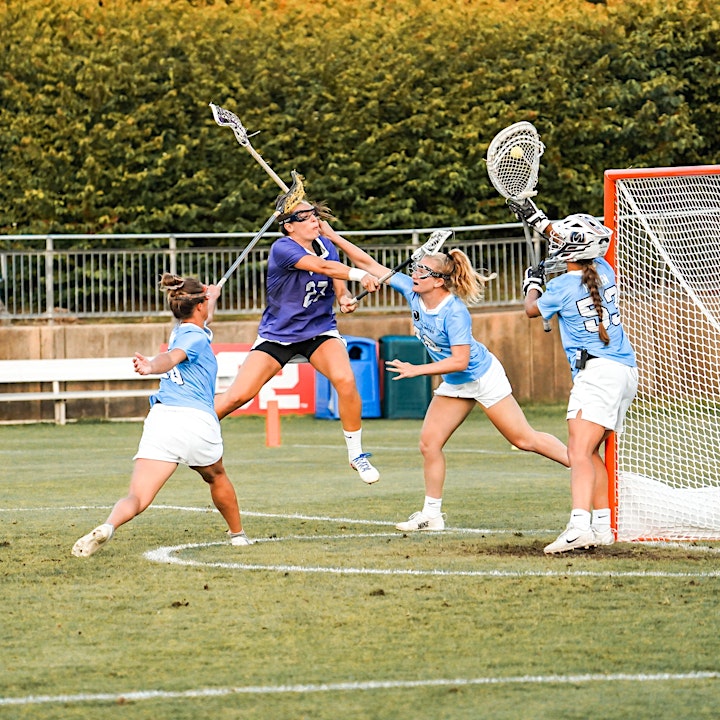 Youth League Appreciation Day
We are proud to be partnering with City Lax and Harlem Lacrosse to support increased visibility and access to the sport of lacrosse within a broad range of communities. Both organizations are dedicated to providing opportunities for their student-athletes both on and off the field to positively impact their lives through lacrosse and to develop skills for success in lacrosse and beyond.
To learn more or to donate to either organization please click the links below.
Athletes Unlimited is proud to provide opportunities throughout the season for engagement with City Lax and Harlem Lacrosse student-athletes including meet and greets, virtual conversations, and more.
To celebrate this partnership, our game on Sunday, July 25 at 3 p.m. ET will be dedicated to City Lax and Harlem Lacrosse and will be easily accessible to all audiences on Facebook and YouTube.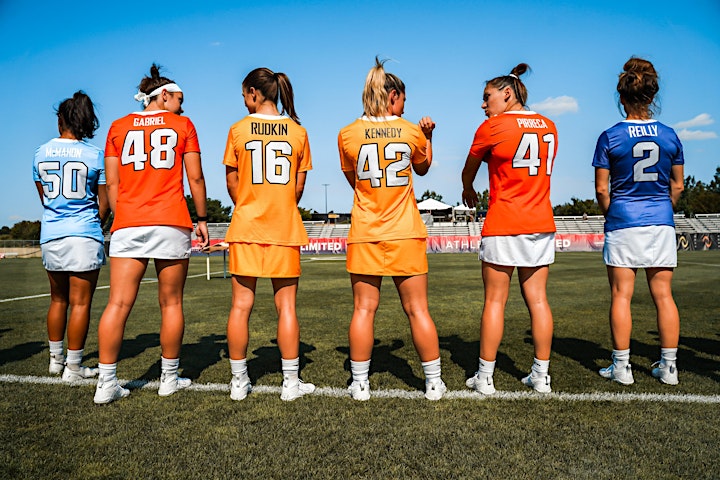 Organizer of Athletes Unlimited Lacrosse Day Pass - Sunday, 7/25 Game 5 & Game 6
LET'S MAKE HISTORY TOGETHER

We believe the traditional model of pro sports is not built to bring out the best in athletes, or to deliver the most to its fans. So we developed an all-new model for pro athletes and sports – and for you.

Athletes compete in innovative versions of their sports. The games you love have not changed, but our new scoring system recognizes both team and individual play. The games are faster, and individual players score points to move up and down our leaderboard.

Each week, the four players atop the leaderboard become team captains and draft teams for the next week of competition. At the end of the season, the player leading in the standings is crowned Athletes Unlimited Champion.

We bring what fans love about fantasy sports into reality with weekly drafts and our innovative individual leaderboard.

Become an Unlimited Club member today - click here for more information.