About this Event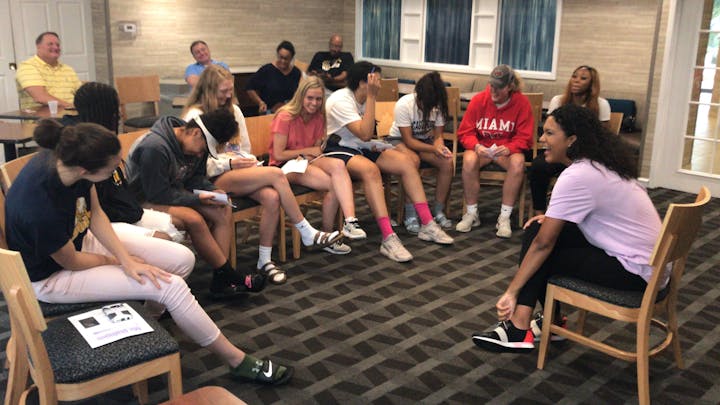 Are you ready to get all your questions answered about the next level?
Through a panel discussion, Q & A and breakout sessions, #AthletestoVisionaries Summit is designed to align parents and coaches with their players to ignite accountability and follow through. It will provide the mental approach female athletes need to start taking ownership of their process as they learn, interact and hear from women who understand them, look like them and at one time thought like them. Resulting in an heightened perspectives of themselves and what it takes to excel at the next level!
Panel Discussion, Q & A and breakout sessions will occur where each girl, coach and parent will personally get a chance to interact with our special guests who are excelling in sport and beyond.
* 8th graders going into high school are welcome
We look forward to taking you to the next level!
Learn more at athletestovisionaries.com