About this Event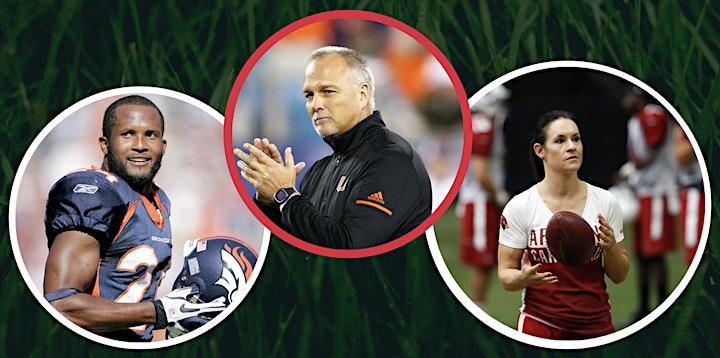 Week 1 - "Lessons From A Championship Season"
Champ Bailey | Coach Mark Richt | Jen Welter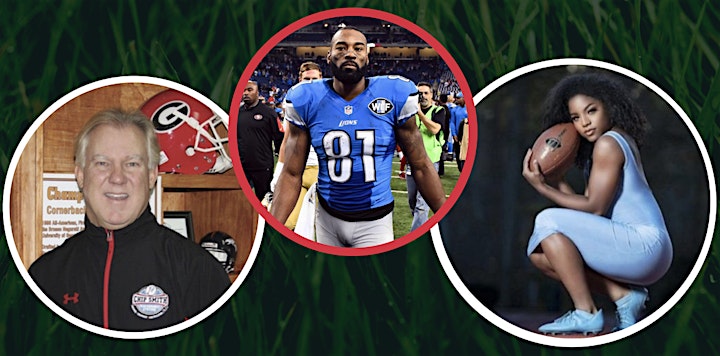 Week 2 - Training and Performance
Chip Smith | Calvin Johnson | Santia Deck
Georgia High School superintendents, athletic directors, coaches, athletes and their families are invited to attend this FREE 10-week webinar speaker series by simply registering here. Beginning Sept. 23, the live events will air each Wednesday from 8-9 pm.
One high school each week will be awarded a $500 scholarship from event sponsor Sports Turf Company.
The webinars will cover topics such as mental toughness, recruiting, nutrition, academics, preventing Injury, leadership, culture of a championship season, mental health, training and performance.
Well-known speakers will vary week-to-week to include athletes (NFL Hall of Famer Champ Bailey), coaches (Mark Richt), and topic experts (Jon Gordon).
The program will be hosted by GameChangers, a nonprofit founded by former UGA Legend and NFLer Rennie Curran. The Foundation's mission is to lead athletes – from high school through retired professionals – to achieve their fullest potential in the game of life. Sports Turf Company is a sports facility construction company based in Whitesburg, Ga.
Thanks for registering and you will receive a Zoom link via email prior to the event.
This week's event coming soon!