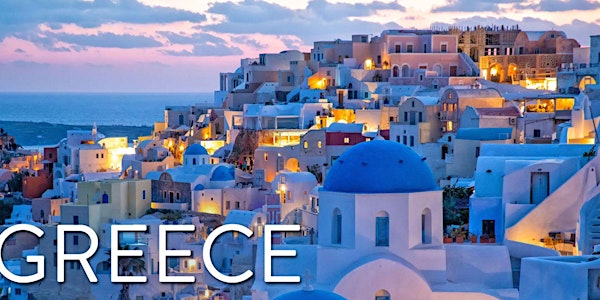 Athens & Cyclades Islands Escape
10 day trip to Greece, visiting Athens, Mykonos, and Santorini
When and where
Location
Athens International Airport Attiki Odos 190 04 Anatoliki Attiki Greece
About this event
Experience the rich history and culture of Greece. Discover the ancient Acropolis of Athens and the atmosphere of the capital's vibrant neighborhoods. Go island-hopping to discover the paradise beaches of Mykonos and the sublime sunsets of Santorini, the most sought-after Greek islands.
Trip is October 4th-12th, 2022. You must take a depart flight that leaves October 4th and arrives in Athens, Greece on October 5th. ***ROUNDTRIP FLIGHT FROM HOME CITY TO GREECE IS NOT INCLUDED***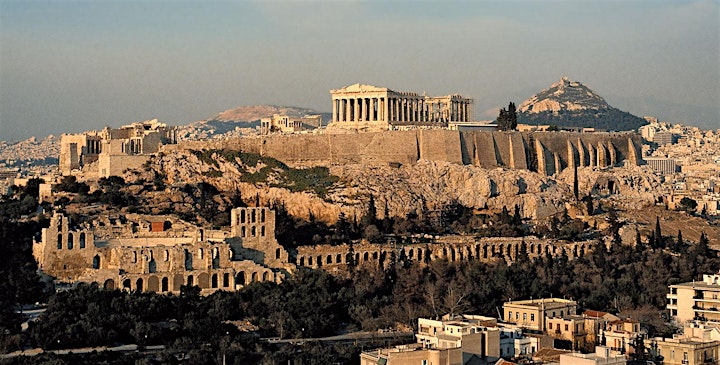 Day 1: Night on board, heading to Athens.
Day 2: Touch down in Athens and transfer to the hotel. Enjoy the remainder of the day at your leisure, exploring the vibrant Athenian neighborhoods and sampling delicious Greek cuisine. Overnight stay in Athens. Hop on Hop off Athens passes may be used to discover the city.
Day 3: Breakfast at the hotel. Spend the day getting to know Athens at your leisure. In the evening we will take a sunset tour to Cape Sounion with dinner included. Overnight stay in Athens.
Day 4: Enjoy breakfast*, before setting off for Piraeus Port to catch a ferry to Mykonos. Journey across the Aegean Sea to the Cyclades Island group before finally arriving in Mykonos. One of the most popular Greek islands, Mykonos combines picture-perfect beaches, charming towns and vibrant nightlife. Transfer to the hotel and enjoy the remainder of the day exploring or relaxing at your leisure. Overnight stay in Mykonos.
Day 5: Breakfast at the hotel. Then we'll take a 4 hour tour discovering Mykonos. We'll be visiting a farm and a traditional farmer's market. The rest of the afternoon is yours to explore at leisure!
Day 6: Breakfast at the hotel. Enjoy a day at your leisure on Mykonos. The island is well-known for its beautiful beaches. Later on that evening we will be visiting a traditional Greek family and enjoying a festive BBQ to end the evening.
Day 7: Enjoy your breakfast, before setting off to Mykonos Port to catch a ferry to Santorini. One of Greece's most loved islands, Santorini is known for its blue-roofed houses and soul-stirring sunsets. Arrive in Santorini and transfer to the hotel. The evening is at your leisure to explore the town and dine in style as you watch the sun slowly set over the Aegean Sea. Overnight stay in Santorini.
Day 8: Breakfast at the hotel. Then we set out for a morning tour of Firostefani and Oia villages. After the 3 hour tour, the day is yours to enjoy!
Day 9: Breakfast at the hotel. After an unforgettable journey through Greece's ancient sites and idyllic islands, it's time to bring your trip to a close. At the indicated time, transfer to Santorini airport where we will fly back to Athens and then board our flight back to USA.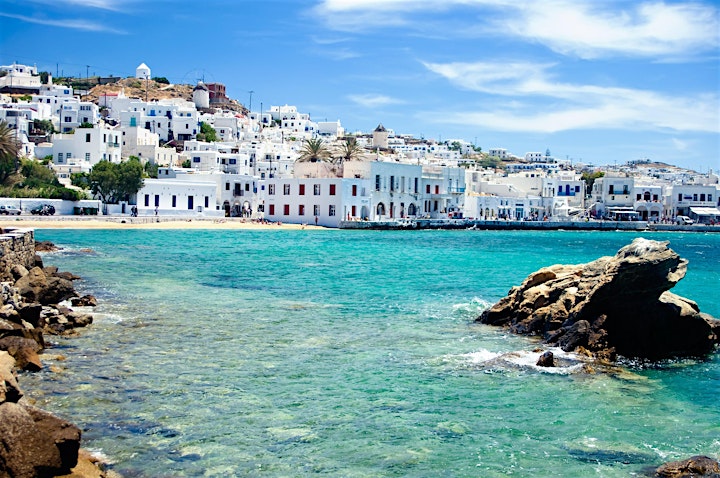 Prices: single rate is $1775.00; double rate is $1425
Includes: accommodations; breakfast daily; two dinners; all transfers, intra city flight; hop on hop off tour; Cape Sounion sunset tour; Mykonos tour; village tour of Oia and Firostefani.
***TRANSATLANTIC FLIGHT IS NOT INCLUDED***
Deposit for single room is $1090.00
Deposit for double room is $800.00
****IF YOU ARE LOOKING FOR A SINGLE ROOM, PLEASE EMAIL JMT.LETSGETAWAYTRAVEL@YAHOO.COM FOR INVOICE