Description


THE PROBLEM:
Human Trafficking is a multi-billion dollar criminal industry that enslaves nearly 21 million people around the world. Reliable data remains a major challenge at the heart of anti-human trafficking efforts. Lack of data = lack of issue legitimacy, data informed solutions, and public awareness.
THE SOLUTION:
Our inaugural ATHackathon will create innovative tools to track & analyze data related to trafficking.
The ATHackathon will be a 3 day event starting April 29th, 2016 @ 6:30PM - May 1st, 2016 @ 8PM. All are welcome to attend: Activists, Technologists, Coders, Designers, Survivors, Healthcare Providers, Law Enforcement, Policy Makers, NGOs, and the General Public.
Winnner(s) receive funding other resources to carry their idea(s) forward.
More info can be found at www.athackit.org
Check out ideas at needit.athackit.org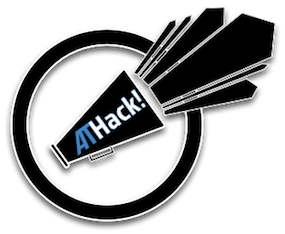 Organizer of ATHACKATHON! TO END HUMAN TRAFFICKING & MODERN DAY SLAVERY
ATHack! (pronounced "attack") is a group of activists and technologists sourcing new and innovative data-driven ideas to solve major social issues.  Our inaugural hackathon is focused on developing tools and solutions that will support anti-human trafficking efforts.