#ATFTSUMMIT18 - #Tech4Food #FUTUREFOOD CPG, Agriculture, Protein, Waste, Su...
Description
The 3rd Annual Agtech Foodtech Summit Which Takes Place In Berlin on November 23, 2018. During this summit we will explore the categories of Farming, Future Foods, Health & Nutrition. "WE ALL NEED FOOD, " therefore our goal is to bring together a diversified network of professionals together in order to truly tackle food resources and various supply chains in order to ensure that we understand and identify ways in which we can impact future food supply. This event brings together 120 of the Who's Who from the organizers' global perspective. Those who are inclusive, insightful, implementing and bringing to market future agriculture, food and beverage solutions that eliminate waste, increase yields and provide healthy alternatives to products currently on the market. Companies participating this year include: Maersk, Cargill, EDEKA, DHL, BCG, METRO AG, Deutsche Startups, UniCredit Bank, Nestle and more..
On November 23, 2018 the goal is to bring together 100 top influencers who are innovative, seek innovation and/or care about in the future of our food supply, health and wellbeing..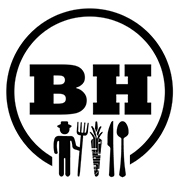 (c) 2018 BITHOUSE GROUP INC / RE:CODE FOOD