ATEA -NE Parallel Session - Hear from the Industry Experts & Kids Can Code
About this Event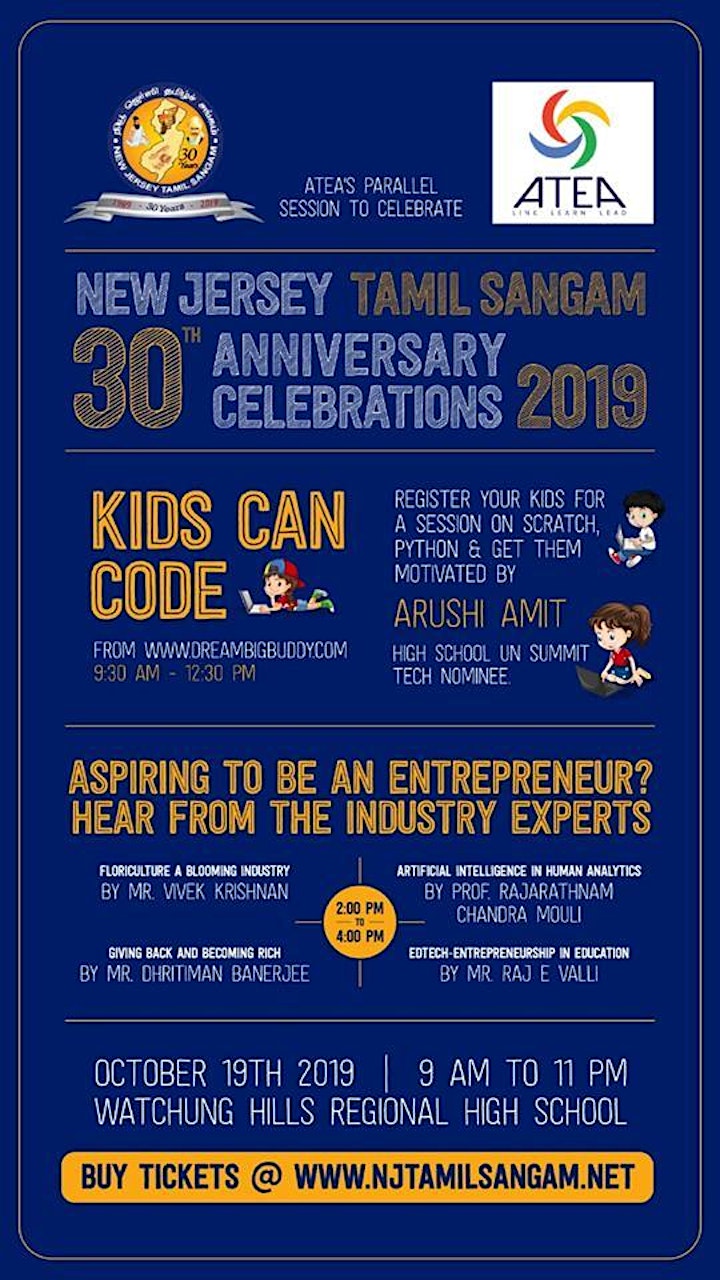 Is your child interested in Coding ? Would they want hands on feel for Scratch or Python ? Register your child today.
KIDS CAN CODE - ATEA - NE Chapter STEM Series initiative.
Introduction To Scratch - GRADE 3, 4 and 5
Python for Beginners - GRADE 5 and Above
***** LAPTOP Required. Registration is guaranteed upon purchasing NJTS 30th Anniversary Celebration Ticket or need to be an NJTS Annual Member *****
Time - 9:15 - 12:30 PM
To Purchase the tickets go to : http://njtamilsangam.net/web/box-office
HEAR IT FROM THE INDUSTRY EXPERTS !
Are you aspiring to be an entrepreneur ? Want to know the Why, What, Where and How an idea gets spun into a successful business ?
Then register for this afternoon session.
Time - 1:45 - 4:00 PM
***** Registration is guaranteed upon purchasing NJTS 30th Anniversary Celebration Ticket or need to be an NJTS Annual Member*****
To Purchase the tickets go to : http://njtamilsangam.net/web/box-office