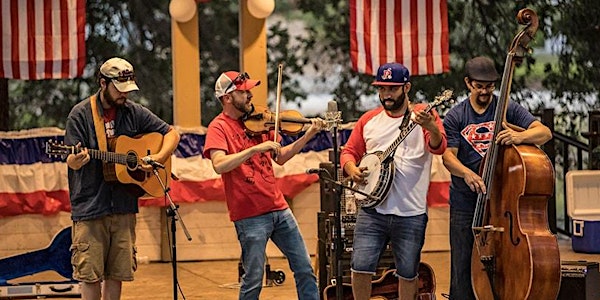 Atascadero Fourth of July Bluegrass Freedom Festival
When and where
Location
Atascadero Lake Park Lago Avenue Atascadero, CA 93422
Description
Atascadero Fourth of July Bluegrass Freedom Festival is a one-day event on July 4 at Atascadero Lake Park. Three bluegrass bands — Snap Jackson & the Knock On Wood Players, The Blue Js, and Little Black Train — with emcee BanjerDan, will entertain with 5 hours of bluegrass music. The event includes a BBQ by the Atascadero Moose Lodge, raising money for Atascadero Colony Days Parade and other food, beer, wine and cider flowing from vendors. Atascadero Printery Foundation will host the beer and wine booth, raising money for the rehabilitation of Atascadero's oldest standing Civic Center building.
The B.F.F. is family-friendly, with a brand new playground installed in the Lake Park, and a bounce house and other games for kids and families. Boating is available on the lake, provided by Lakeside Paddleboats and Kayaks. During the event, a bluegrass jam session will be facilitated by the Toro Creek Ramblers. The rolling hills of Atascadero Lake Park and large shady oaks provide an inviting atmosphere for event-goers during the Independence Day celebration.
Please note: There will be no fireworks at this event.