At Your Fingertips: Free & Cheap Online Business Tools For Entrepreneurs
Description
Like many entrepreneuers, I found myself often wishing I could have the fancy designs, fliers and banners that the professionals had. For years, I had to rely on my very limited budget and the mercy of graphic designers who were willing to work with me. Thank goodness I finally decided to take the time to teach myself how to use Canva. Once I did, I felt like a total fool for taking so long to try it. SInce I've learned to to work Canva fully, I've increased my income tremendously. I went from a small selction of services I offered to offering a wide variety of digital services and projects. Canva changed the face of my business.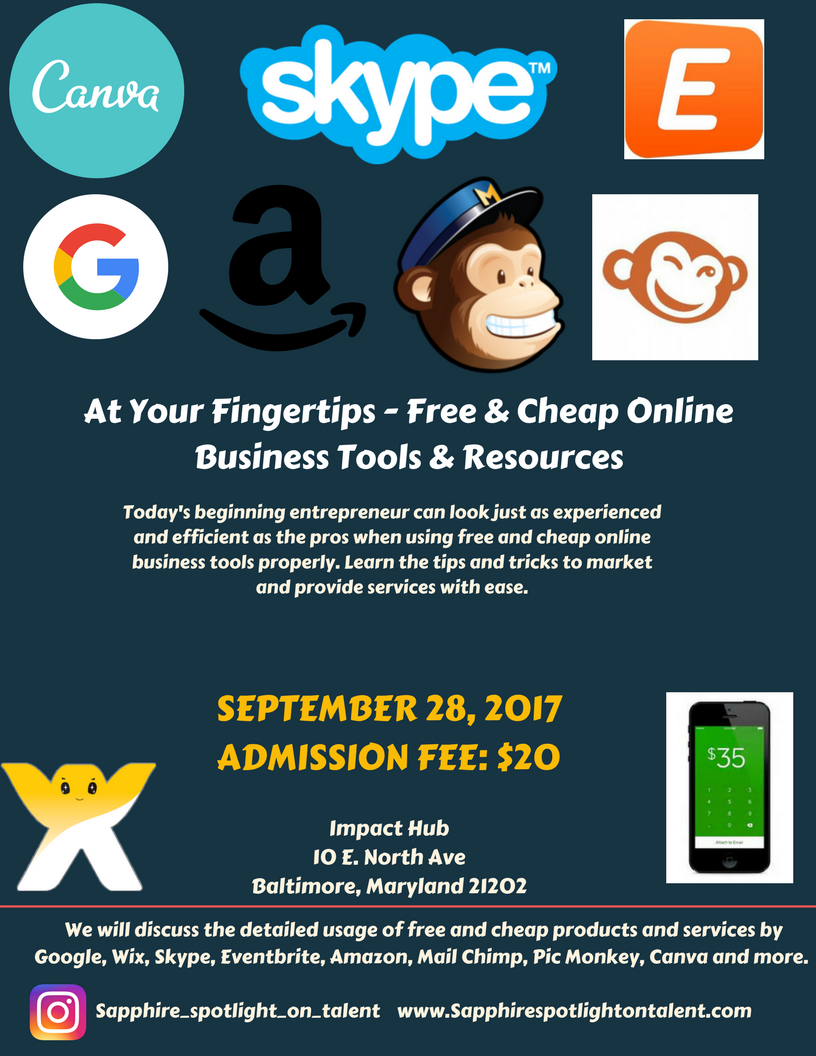 While Canva was a game changer and FREE to use, its only one of the many free and cheap business tools I use to stay ahead of the competition.
These tools are not secret, they tend to be in your face daily yet many never truly understand the full functionality of them.
There's money to be made every day and if you utilize the free and cheap business tools that are at your fingertips every day, there's money to be saved, and spent on things you really need. Grab a seat.
Stop cheating yourself by paying people to do everything for you, like I always tell my clients, either you have time or you have money. Save money by investing the time to learn these products and more.