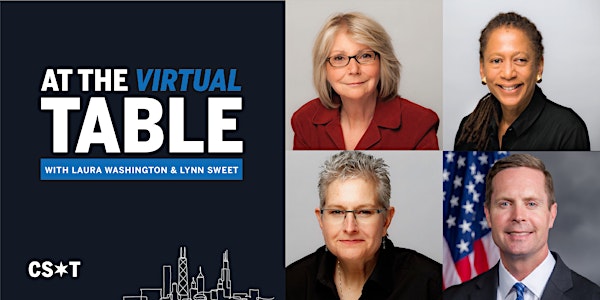 At The Virtual Table with Laura Washington and Lynn Sweet
At The Virtual Table with Rep. Rodney Davis, R-Ill. and Madeleine Doubek, Executive Director of Change Illinois
About this event
Save the date for our upcoming At The Virtual Table show with Laura Washington and Lynn Sweet.
Be part of our next conversation on Thursday, December 16 from 6:30 - 7:30 p.m. CT.
Mark your calendar now and stay tuned for more information about our newsmaker guests.
Readers are welcome to participate in the digital discussion by submitting questions for our panel when you RSVP.
You will not need to be logged into Facebook/YouTube or have a Facebook/YouTube account to view the live stream.