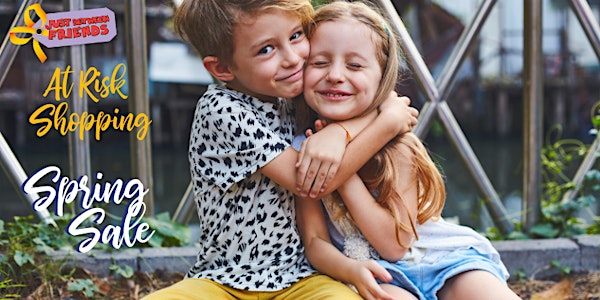 At Risk General Admission | JBF Shawnee/KC Spring 2021
The world has slowed down, but your kids keep growing. Shop early and get everything they need for warmer weather at 50-90% off retail!
When and where
Location
Overland Park Convention Center - Exhibit Hall B 6000 College Blvd Overland Park, KS 66211 United States
About this event
Whether you're a senior, are at-risk, or an expectant mother we think YOU are super special. 😍 We want you to be comfortable shopping and have dedicated shopping time just for YOU .
Enter the sale early on Friday, May 14th starting at 8am. Once inside, you may stay as long as you like!
At Just Between Friends, you'll find everything you need to clothe and entertain your kiddos for the upcoming season. 👕👟 The best part? Prices are generally 50-90% less than retail. 🤑 This is one sale that you cannot afford to miss.
We are committed to continuing to provide a shopping environment that is safe, spacious, and sanitary. Please see our Safety Plans here.
EXPERT JBF SHOPPER TIPS:
Bring your shopping list with clothing and shoe sizes.
Budget to shop for the next 6 months of your child's life (until our next sale!).
PAYMENT INFO:
We accept cash as well as VISA, MC, AMEX and Discover.
Full Sale Schedule
Wednesday, May 12th
• 1pm-9pm - Prime Time Shopping - $10 admission
• 3pm-9pm - Community Presale - Free with ticket
Thursday, May 13th
• 9am-8pm - Open to the Public - Free with ticket
Friday, May 14th
• 8am entry - Open to the Public At Risk Shopping - very limited capacity - Free
• 9am-8pm (NEW Merchandise Added) - Open to the Public - Free
• 6pm-8pm - Half Price Presale* - $10 admission
Saturday, May 15th
• 9am-8pm - Open to the Public - Free
Sunday, May 16th
• 9am-3pm (Half Price Day*) - Open to the Public - Free
*All Items without a star on the tag are half off!
We can't wait to see you -- from 6' away -- at the sale! 😷💜