Tune in as Cassidy Louis and Morgan Keller benefit independent music venues!
About this Event
The Bowery Electric Presents: At Home Sessions
As a small, independent music venue, we strive to work with incredible talent all over the country and provide them a platform to get their talents out into the world. COVID-19 has made touring all the more difficult, thus the "At Home Sessions" was born!
An offshoot of our professionally mixed and pro shot, socially distant "Live Premiere Sessions" filmed in the venue, the "At Home Sessions" spotlights artists who are producing livestreams themselves! With different ticket tiers, special merch, virtual tip jars, a live chat after the show, and other killer experiences and add-ons brought to you by Veeps, join these incredible artists as they bring you into their homes, studios, and other venues throughout the country for a livestream experience. All sales will benefit the artists and help save our incredible venue!
Cassidy Louis
Cassidy Louis is an independent singer-songwriter currently creating in New Orleans, LA. Cassidy uses songwriting as way of telling her own stories, as well as a method of empowerment. Her heartfelt lyrics ride a wave of moody pop and dark electronic synths for a composition style that is unapologetically unique. Living by the mantra of "being enough", she writes with the purpose of empowering herself and others. Following this theme, Cassidy released her Technicolor EP, a follow-up to her 2019 album The Crown, on September 5th.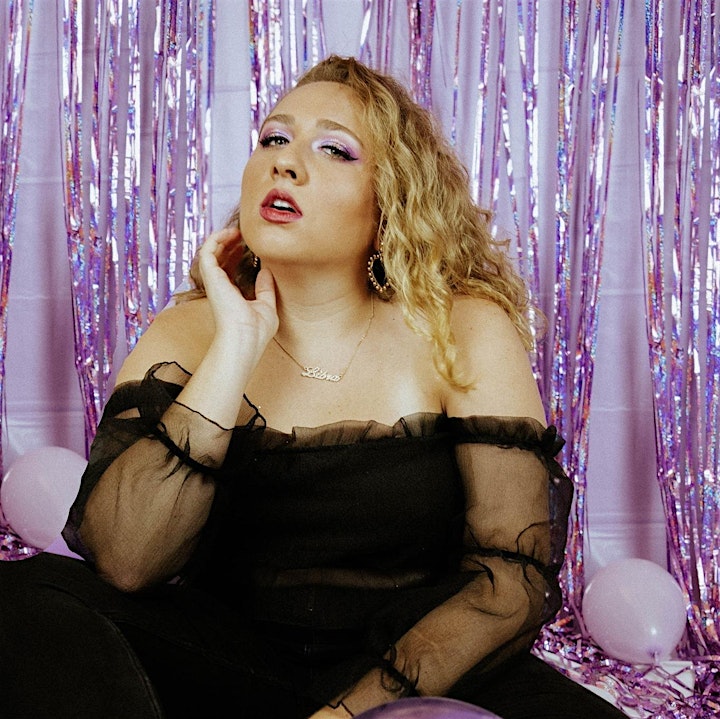 Morgan Keller
Tongue-in-cheek lyricism and pop-sensible melodies mixed with gritty, raw, Hayley Williams-esque vocal prowess is what is making everyone talk about NYC singer-songwriter Morgan Keller. The wide-ranging appeal of her music stems from her diverse influences; from Adele to Julia Michaels to Led Zeppelin, Morgan seamlessly forges the gap between pop/rock and soul in an accessible, authentic way. When she's not performing at The Mercury Lounge, Rockwood Music Hall, Webster Hall, or The Bitter End, she is probably crafting her next hit-worthy earworm in her NYU dorm with just an electric guitar, piano, or a Logic Pro X loop, or in the studio with her producer, Kunis, laying down vocal tracks. Morgan just released her debut single, "Who's There?" on all platforms October 18th, Love Your Body Day. This uplifting, catchy, self-love anthem encourages us all to reevaluate our relationship with ourselves and our bodies.