ASWAD Special Event | Excursion: Visit to Palmarejo Batey with MUDHA

Friday, November 1, 2013 from 2:00 PM to 6:00 PM (EDT)
Event Details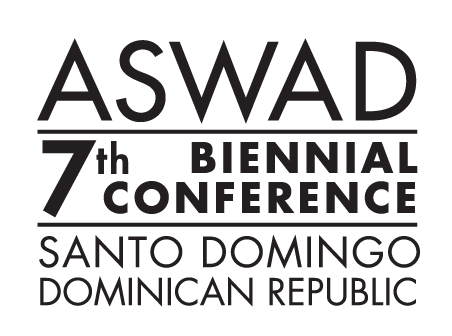 October 30th - November 2, 2013
| Special Event |
Excursion: Visit to Palmarejo Batey with MUDHA 
This is a guided visit to the Palmarejo Batey, a community comprised mostly of sugar cane workers. Presenters and volunteers will discuss the history of this batey and the work that the Dominican-Haitian Women Movement (MUDHA) is doing there currently. We will also visit a local school and meet some of the students. 
Requirements
This event is FREE of charge, but registration is required due to extreme space limitations. We kindly encourage visitors to provide donations in the form of school supplies (such as notepads, pens, pencils, coloring books, etc).  
Notes
A chartered bus will be leaving from the Instituto  Tecnológico de Santo Domingo (INTEC) on Friday, November 1, 2013 at 2:00pm SHARP. Complimentary lunch will be served at INTEC from 12:30pm to 1:30pm to eliminate the need to leave the campus for lunch on this day. Attendees to this excursion must meet at the bus location 30 minutes prior to departure.    
Meeting Point
Bus location, Instituto Tecnológico de Santo Domingo (INTEC)
Los Próceres Avenue, Los Jardines del Norte,
Santo Domingo, 10602.  
| Evento Especial |
Excursión: Visita al Batey Palmarejo con MUDHA 
Esta es una visita guiada al Batey Palmarejo, una comunidad compuesta en su mayoría por trabajadores de la caña de azúcar. Panelistas y voluntarios hablarán sobre la historia de este batey y sobre la labor que el Movimiento de Mujeres Domínico-Haitianas (MUDHA) está realizando en la comunidad actualmente. También visitaremos una escuela local y conoceremos algunos de sus estudiantes. 
Requerimientos
Este evento es GRATIS, pero requerimos inscripción previa debido a extremas limitaciones de espacio. Pedimos amablemente que todos los visitantes traigan consigo una donación de útiles escolares (como cuadernos, lápices, lapiceros, libros de colorear, etc).  
Notas
El autobús alquilado para la excursión partirá del Instituto Tecnológico de Santo Domingo (INTEC) el viernes 1ero de noviembre del 2013 a las 2:00pm EN PUNTO. Un almuerzo gratuito será servido en INTEC de 12:30pm a 1:30pm para evitar la necesidad de salir del recinto durante la hora de almuerzo este día. Los participantes de esta excursión deberán reunirse frente al autobús 30 minutos antes de partir.  
Autobuses, Instituto Tecnológico de Santo Domingo (INTEC)
Avenida de Los Próceres, Los Jardines del Norte,
Santo Domingo, 10602.  
When & Where

Palmarejo Batey

distrito municipal cabecera palmarejo, Santo Domingo
Dominican Republic

Friday, November 1, 2013 from 2:00 PM to 6:00 PM (EDT)
Add to my calendar
Organizer
The Association for the Study of the Worldwide African Diaspora (ASWAD) is a not-for-profit, tax deductible organization of international scholars seeking to further our understanding of the African Diaspora, that is, the dispersal of people of African descent throughout the world. Through the examination of history, dance, anthropology, literature, women's studies, education, geology, political science, sociology, language, art, music, film, theater, biology, photography, etc., we seek to share the most recent research both within and across disciplinary and other conventional boundaries. We seek to do this by way of conferences and symposia held periodically, as well as through publications. In addition, we look for ways to share our work with students and the general community. All who share such interests are welcome to join ASWAD.