ASWAD Special Event | Excursion: Boca de Nigua and Najayo

Wednesday, October 30, 2013 from 9:00 AM to 1:00 PM (EDT)
Event Details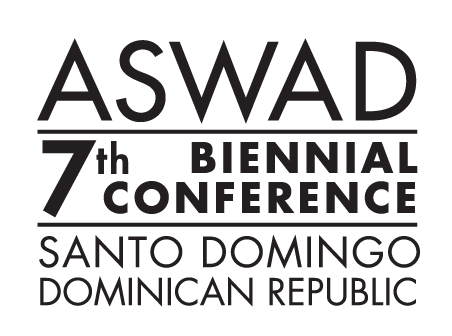 October 30th - November 2, 2013
| Special Event | 
Excursion: Boca de Nigua: a Journey through Cultural Memory and African Resistance in the New World
Special excursion to Boca de Nigua for the Commemoration of the 1521 Wolof Rebellion of Boca de Nigua and site visit to the Sites of Memory associated with the UNESCO Slave Routes project. This is also the headquarters of the Maroon Festival organized by the Dominican Platform of Afrodescendants.
Requirements
Tickets for this excursion must be purchased in advance, as space is limited. A small number of tickets will be available for sale the morning of the excursion at the bus; if you would like to purchase a last-minute ticket, please arrive early so that we can process your payment. Cost is $15USD per person and includes a packed lunch. 
Notes
Chartered buses are leaving from the Magna 365 / Meliá Hotel to Boca de Nigua on Wednesday, October 30, 2013 at 9am SHARP. Attendees must be in the hotel lobby 30 minutes prior to departure in order to select and pack their individual lunches from the catering table. Location is approximately 1 hour away and some walking will be required, so please wear sensible footwear. 
Meeting Spot
Lobby, Hotel Magna 365 / Meliá
365 George Washington Avenue, 
Santo Domingo, 10205. 
| Evento Especial |
Excursión: Boca de Nigua: un Recorrido a Través de la Memoria Cultural y la Resistencia Africana en el Nuevo Mundo
Ésta es una excursión especial a Boca de Nigua con motivo de la celebración de la Rebelión Wolof de 1521. La excursión también incluirá una visita a los Sitios de Memoria asociados con el proyecto Rutas de la Esclavitud de la UNESCO. El lugar también es sede del Festival Cimarrón organizado por la Plataforma Dominicana de Afrodescendientes. 

Requerimientos 
Las boletas para esta excursión deben ser adquiridas por adelantado, ya que los asientos son limitados. Una pequeña cantidad de boletas estará a la venta en la mañana del evento antes de partir en el autobús; si desea adquirir su boleta el mismo día, debe llegar temprano para poder procesar su pago. El costo es $15USD por persona e incluye almuerzo. 
Notas
Los autobuses alquilados para la excursión partirán del Hotel Magna 365 / Meliá hacia Boca de Nigua el miércoles 30 de octubre del 2013 a las 9am EN PUNTO. Los participantes deberán llegar al hotel 30 minutos antes de partir para seleccionar y empacar sus almuerzos individuales de la mesa de catering. El viaje tomará aproximadamente 1 hora y será necesario caminar un poco, así que, por favor, utilice calzado apropiado. 
Punto de Encuentro
Lobby, Hotel Magna 365 / Meliá
Avenida George Washington $365, 
Santo Domingo, 10205. 
When & Where

Ingenio Boca de Nigua

San Gregorio de Nigua, San Cristobal 91000
Dominican Republic

Wednesday, October 30, 2013 from 9:00 AM to 1:00 PM (EDT)
Add to my calendar
Organizer
The Association for the Study of the Worldwide African Diaspora (ASWAD) is a not-for-profit, tax deductible organization of international scholars seeking to further our understanding of the African Diaspora, that is, the dispersal of people of African descent throughout the world. Through the examination of history, dance, anthropology, literature, women's studies, education, geology, political science, sociology, language, art, music, film, theater, biology, photography, etc., we seek to share the most recent research both within and across disciplinary and other conventional boundaries. We seek to do this by way of conferences and symposia held periodically, as well as through publications. In addition, we look for ways to share our work with students and the general community. All who share such interests are welcome to join ASWAD.