Description
OVERVIEW
Once you've decided which licensing option is right for you/your company, you need to be prepared for the term sheet and license agreement negotiations which will ultimately determine the long-term outcome of the licensing deal. Understanding how to successfully negotiate terms, close the deal and maintain the licensing agreement is critical and where many licensors/licensees fall short.
AGENDA
6:00 PM - 6:30 PM - Networking, light dinner and refreshments
6:45 PM - 7:00 PM - Sponsor introductions & demonstrations
7:00 PM - 9:00 PM - Startup workshop and Q & A
MATERIALS
A comprehensive printed workbook and reference materials is included in the price of the admission.
OVERVIEW
In this third segment of the IP Licensing workshop series, Eli Mansour, partner at Procopio will explore the steps of negotiating and finalizing a licensing transaction using two real world examples (bio-pharmaceutical and software), tactics for negotiating key terms and common mistakes to avoid. The lessons learned here will enable participants to efficiently and effectively manage the licensing process and avoid pitfalls which may have long-term repercussions.
You will learn:
How to build the Term Sheet

Negotiating strategies (and what to avoid)

Closing the deal

Converting the Term Sheet to an Agreement

License maintenance:
- Updates/ Improvements

- Maintenance and support

- Prosecution obligations

- Royalty Statements/ audits

- IP compliance

- Enforcing the Agreements

********************************************************************************
DEMO/ SPONSOR TABLES
Reserve a demo or sponsor table and get great exposure!
Demo/Sponsor table includes:
- 1 (one) event ticket
- ½ shared Demo Table
- Promotion to guests before live event, from 5:30pm-6:45pm
You will also be able to talk for one minute in front of the entrepreneurs, investors, innovators and tell them about your company from 6:45-7:00pm.
Limited availability.
********************************************************************************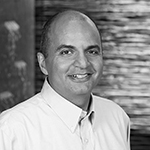 SPEAKER BIO
Eli W. Mansour counsels clients on a variety of Intellectual Property transactional matters including Licensing. Eli's practice focuses on the development, protection and licensing of technology and related intellectual property, including drafting and negotiating technology development, manufacturing, distribution and licensing agreements. He has extensive experience in device discovery agreements, joint venture agreements and technology assignment, and transfer transactions.
ORGANIZER



https://AccessSiliconValley.net
PREMIER SPONSORS
Procopio - Ranked among the Best Law Firms by U.S. News & World Report from 2014-2016.