ASV LICENSING FUNDAMENTALS #1: Everything to Know about Licensing Your Prod...
Description
Dinner and refreshments are provided. Space is extremely limited. RSVP early.
-------------------------------------------------------------------
AGENDA
6:00 PM - 6:45PM - networking, food and refreshments
6:45 PM - 8:30 PM - startup workshop and Q & A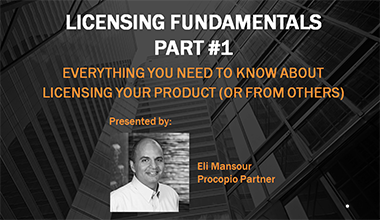 OVERVIEW
This is the first workshop in a series of 3 sessions for startup founders, startup executives, entrepreneurs, innovators and developers.
MATERIALS
A comprehensive printed workbook and reference materials is included in the price of the admission.
CURRICULUM
The right licensing strategy allows a business to generate much-needed revenues and maximize profit while maintaining essential control over their innovations. Before that strategy can be implemented, however, the company needs to have an understanding of what they actually own that's licensable, and the various forms of intellectual property—including patents, copyrights, and trade secrets—they might choose to license. The complexity increases when you consider the spectrum of rights packages that can be licensed, as well as the range of federal and state laws and regulations governing those agreements.
-------------------------------------------------------------------
DEMO/SPONSOR TABLES
Reserve a demo or sponsor table and get great exposure!
Demo/Sponsor table includes:
- 1 (one) event ticket
- ½ shared Demo Table
- Promotion to guests before live event, from 5:30pm-6:45pm
You will also be able to talk for one minute in front of the entrepreneurs, investors, innovators and tell them about your company from 6:45-7:00pm.
Limited availability.
-------------------------------------------------------------------
In this first segment of the Licensing & IP Transaction series, Eli Mansour, partner at Procopio, a respected law firm in San Diego, will conduct an interactive, informative session with great take away materials and actionable items.
Startup issues that will be covered in this workshop (among others) set the stage for the three Licensing seminars that follow):

IP 101 – Review of Intellectual Property Rights (patents, copyrights, trade secrets, trademarks)
How do you determine what you actually own
Best practices for startups
How do you clean up your existing Intellectual Property Rights
How do you successfully manage IP Rights on a go forward basis

Employee handbook
Patent assignments
NDAs
Non-citizen employees
U.S. employees outside of California

Intro to Licensing

What is licensing?
Why license?
How is licensing accomplished?
How do you determine what to license?
Using licensing to fund development
How to monetize your IP
SPEAKER BIO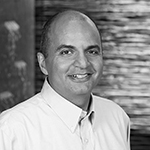 Eli W. Mansour counsels clients on a variety of business matters including intellectual property, aviation law and equipment finance. Eli's practice focuses on the development, protection and licensing of technology and related intellectual property, including drafting and negotiating technology development, manufacturing, distribution and licensing agreements. He has extensive experience in device discovery agreements, joint venture agreements and technology assignment, and transfer transactions, as well as advising corporate flight departments and individuals seeking to acquire, lease or share the use of turboprop and turbojet aircraft.
ORGANIZER

PREMIER SPONSORS

Procopio - Ranked among the Best Law Firms by U.S. News & World Report from 2014-2016.