Event Information
Location
Harvard University
for Government and International Studies, South, Room S010
1730 Cambridge Street
Cambridge, MA 02138
Description
* Photo credit: nasa.gov
Do you love space? Would you like to address practical issues that arise from space exploration?
Spend a day at Harvard, hacking solutions to biomedical, social, policy, and data-driven challenges of people prospering in space and translational Earth innovations and precision medicine.
More information to come!

The hackathon will include software training sessions to help participants move towards their hackathon goals.
The website has gone live: http://www.quantlyhackathon2017.org/
See "Buy Tickets" for sponsorship details and ticket types.
Some of our speakers include: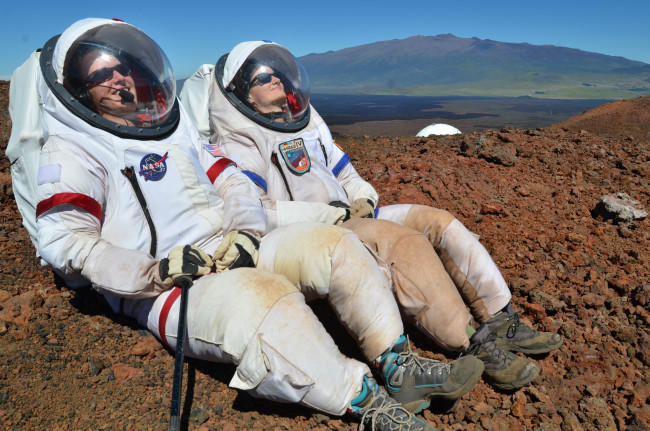 photocredit:

http://news.wjct.org/post/life-mars-dr-sheyna-gifford
Dr. Sheyna Gifford, a simulated astronaut, returned from a year on simulated Mars in August 2016, where she was the crew health and safety officer. Since then, she's been working on spacesuit designs for analog missions so that we can practice for life on real Mars. Prior to that, she was a physician, clinical researcher (Harvard, MGH, Brown, UC Berkeley), and engineer for two supercomputing clusters and one satellite (rHESSI). She is also a journalist, science writer, and scientist-in-residence at the St. Louis Science Center. She tweets at @humasareawesme. Her blog is http://livefrommars.life/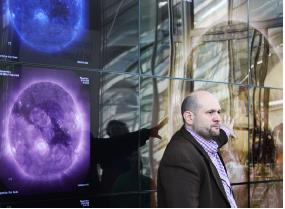 Dr. Henry "Trae" Winter III is an astrophysicist working for the Smithsonian Astrophysical Observatory (SAO) at the Harvard-Smithsonian Center for Astrophysics (CfA). Dr. Winter has worked on eight NASA missions observing the Sun with varied duties such as designing optics, analyzing complex data sets, instrument calibration, planning observations, and designing software to automatically detect features in big data streams. His primary research focus is improving computer simulations to explore how energy is released in the Sun's atmosphere, the corona, and in other stars. Doctor Winter also designs video wall exhibits that bring the wonder and beauty of the Sun and the universe to public. His exhibits have been featured at the Cooper-Hewitt National Design Museum, the National
Air and Space Museum, North Carolina State University's Hunt Library, and the Harvard Art Museums' Lightbox Gallery. His current project, "The Tactile Sun", aims to make universally designed solar exhibits that are inclusive to the blind and visually disabled community.
Bioinspirationalist Dr. Jeff Karp is a international leader in drug delivery, stem cell therapeutics, & tissue adhesives. He is an Associate Professor at Brigham & Women's Hospital, Harvard Medical School, Principal Faculty at the Harvard Stem Cell Institute, & an Affiliate Faculty at the Broad Institute and at the Harvard-MIT Division of Health Sciences & Technology.

He has published >100 peer-reviewed papers (>10,500 citations) &has given 225 national/international invited lectures & has 65 issued or pending patents. Several of his technologies have formed the foundation for products on the market or under development & for the launch of companies including: Gecko Biomedical, Skintifique, Frequency Therapeutics, & Alivio Therapeutics.

The Boston Business Journal recognized him as Champion in Healthcare Innovation & MIT's Technology Review Magazine (TR35) recognized him as a top innovator in the world (3 members from his lab have received this award).
Currently Co-Founder, President, and CEO of Analytical Space while attending Harvard Business School.
Justin Oliveira is co-founder and CEO of Analytical Space, Inc. (ASI). ASI is developing the 1st commercial network of small satellites that use laser communication to provide global data relay services. Justin, a Massachusetts native, began working with NASA in 2006 as a researcher then later an engineer and inventor developing technologies. He went to NASA HQ in 2012 to help the CFO and Administrator develop the agency's strategy capability. Then in 2014, he went on assignment to the White House where he oversaw NASA's Human Spaceflight and Aeronautics Programs as well as the Smithsonian Institute until leaving to study at Harvard Business School.
Dr. Sean Penwell has continually sought out innovative ways to improve the lives of his patients. Healthstar was founded with a vision to equip individuals with creative and empowering technologies to achieve optimal health and prevent chronic disease. After graduating from Harvard Medical School on a full scholarship, he spent two years in residency training before leaving to become one of the youngest chief medical officers of a health plan in the United States. He now directs Healthstar as the leading precision health platform. His work is very applicable to helping astronauts and others in underserved areas access healthcare, for more info: https://www.losangelesmedicine.org/physician-spotlight-dr-sean-m-penwell/

Professor Douglas Finkbeiner is a Professor of Astronomy and of Physics in the Harvard University Astronomy Department, the Harvard-Smithsonian Center for Astrophysics which has a collaboration with the Smithsonian Astrophysical Observatory.
Together with Nima Arkani-Hamed and Neal Weiner, they wrote a paper entitled "A Theory of Dark Matter" tying together many observation results in high-energy astrophysics with a unified model of dark matter.
Astropreneurship/Business Model talks: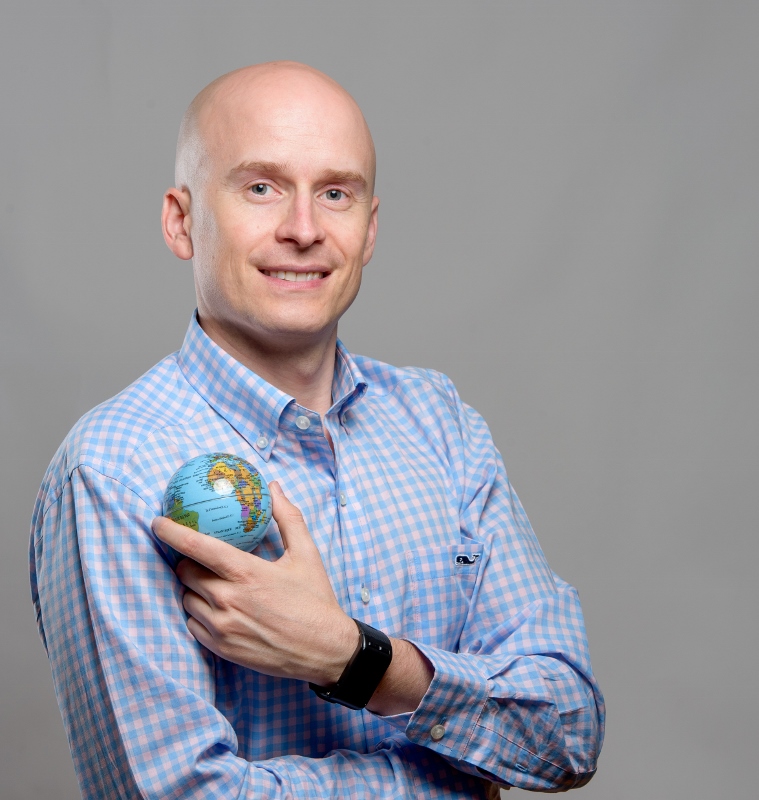 Alistair Schneider has a deep and broad business experiences: Launching & scaling new businesses i.e. mentor/advisor to start-ups (Pitch pres/marketing case/go to market strategy/org design/strategy execution/financials), improving & growing (sometimes fixing) established enterprises, advisor to regional economic leaders. Board of advisor of Nutranx (Money remittance app from US to Haiti).
A French British national, has been living in the United States for the last several years. While he currently resides in Boston Massachusetts, Alistair also spent some time in the Silicon Valley, California. He is originally from Strasbourg, Alsace: A city usually known for being the eurometropole, medical innovation and last but not least it's unique food and wine!
Alistair is a Business management expert in charge of leading large initiatives and problem solving projects for tech companies, leading teams, business process design, innovation across all functions of the enterprise. He also spent many years in Finance managing nine digit plus budgets, supporting Information Technology delivery. Entrepreneurial, ambitious, passionate, he is always very keen on creating connections and working with teams that spark creative thinking and new opportunities. He masters innovation and change management tools.
In 2015, he decided to author the Start-ups Innovation Fast lane ebook that details the steps for start-ups to innovate and describes start-up eco-systems. More info can be found here: http://startupsinnovation.com/founder/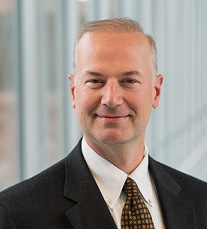 Blair Dewit, CEO and Founder, Lunar Station Corp., Board of Directors, Crescent Innovations
MIT Sloan School of Managemen, MBA, is part of a growing group of 'Astropreneurs' who are experienced entrepreneurs creating new opportunities for commercial space-based operations. Lunar Station Corp (LSC) is focused on converting our Moon's resources into consumable products that are needed for accelerating permanent human habitation of the Moon. His experiences in NASA and Silicon Valley cultivated the unique set of skills that propelled Blair into launching LSC (his second start-up) in 2016. Blair has earned his master's degree at MIT and contributes his leadership experiences to many other organizations. For mor information, visit: www.linkedin.com/in/blairdewitt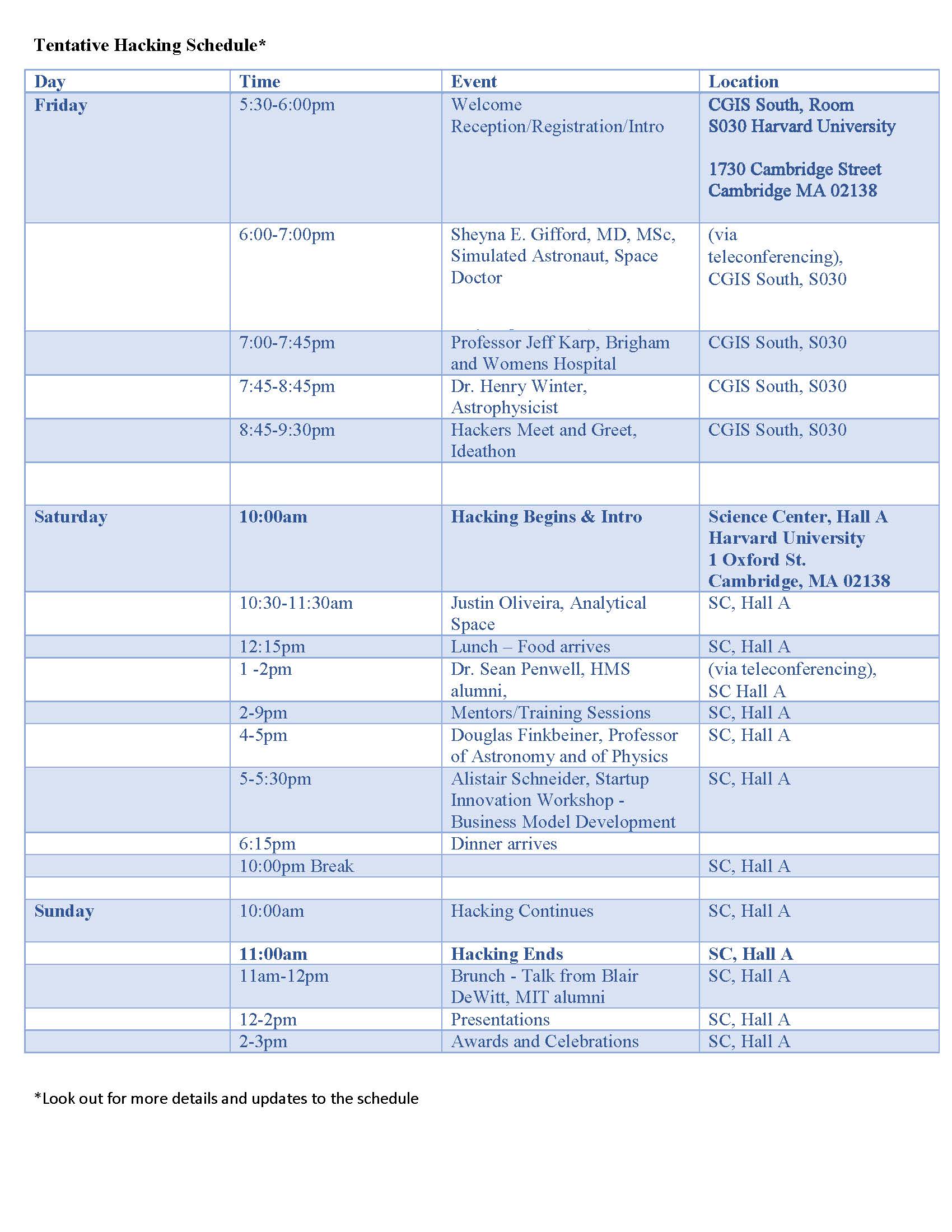 Date and Time
Location
Harvard University
for Government and International Studies, South, Room S010
1730 Cambridge Street
Cambridge, MA 02138