Description
Borrego Springs, the first official International Dark Sky Community in California dedicated to protecting the sky from light pollution, is the perfect location to capture the beauty of the night sky.
Known for its amazing display of desert wildflowers, Borrego Springs is also home to 150 of sculptor Ricardo Breceda's supersized prehistoric and fantastical beasts. In this International Dark Sky Community, you'll learn painting-with-light and time-lapse photography techniques to capture some of the giant sculptures with stars and star trails in the background after dark. Come explore the amazing metal sculptures of the Borrego Valley such as the Giant Scorpion, Serpent and Mammoth, through your camera lens.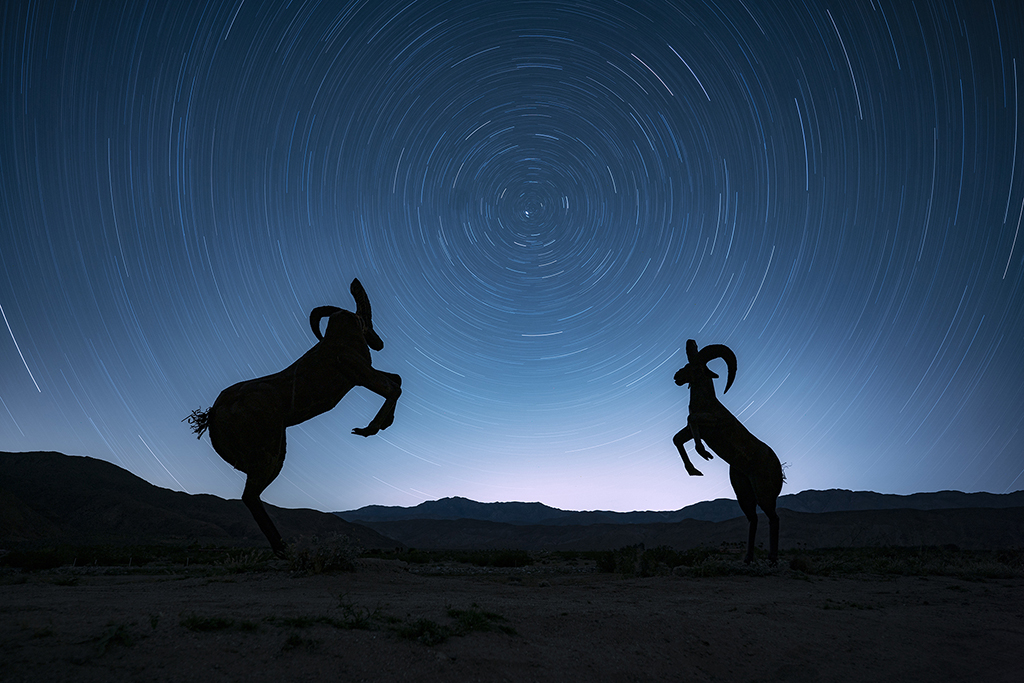 Learn proper techniques in capturing Polaris with Stan Moniz, a Sony ambassador and recognized professional photographer. A variety of techniques will be taught and explained in an easy to understand manner for any photographer who is interested in the art form of astrophotography.
The explanation of the 500 rule, light painting, star trails, nightscape portraits, and on site post-editing images in Adobe Lightroom and Photoshop will be covered on this fun-filled night under the blanket of the night sky.
Students will also have an opportunity to photograph the sunset side by side with Stan as he explains his techniques in capturing those precious moments in time.
We will meet at 3pm and Stan will then lead you to a desired location for sunset instruction. After the sunset instruction, we will focus on full night photography, using different areas for change in background and scene.