Description


Registration is now at capacity. You are welcome to wait in the standby line for the presentation, but admission is not guaranteed. If space permits, guests in the standby line will be admitted starting at 7:30pm.






Astronomy Night Celebrates Apollo 11
July 19, 2019
7:30pm


Arrive early and explore the Museum, which will open for free at 5:00pm as part of our Free Fridays series.
Registration is not required for Free Fridays.
Celebrate the 50th Anniversary of Apollo 11
Journey back to the Moon with NASA's Noah Petro, deputy project scientist for the Lunar Reconnaissance Orbiter, and glimpse breathtaking images taken by the LRO of the original lunar landing site of the Apollo 11 mission. Celebrate the 50th anniversary of this bold mission with Dr. Petro, who will share an up-close look at this legendary site and discuss how the lunar surface images taken by the LRO will guide scientists as they plan our next mission back to our cosmic neighbor.
Astronomy Night will be primarily standing room only because of reduced seating capacity. Registration does not guarantee a seat.
7:30pm: Presentation
8:15pm–10:00pm: Stargazing on the flight deck (weather permitting)
This Astronomy Night is part of Free Fridays on July 19. Learn more about our full schedule of events.
ABOUT THE SPEAKER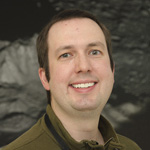 Noah Petro
Noah Petro is a scientist at NASA's Goddard Space Flight Center in Greenbelt, Maryland. His passion for the Moon is in his DNA—his father was an engineer who built parts for the Apollo lunar module and astronaut backpacks. While at Fox Lane High School in Bedford, New York, he was introduced to the world of geology, and later, at Bates College, he studied planetary geology. He earned his PhD from Brown University in 2007 and has been at Goddard since then. He has worked on the Lunar Reconnaissance Orbiter since 2011 and is helping plan for future lunar missions to the far side of the moon.
Photos courtesy of NASA.