ASTRONAUT LULLABIES

Sunday, September 7, 2014 from 3:00 PM to 4:00 PM (PDT)
Event Details
ASTRONAUT LULLABIES at the SRJC Planetarium
An Immersive Live Concert Planetarium Experience
Thought-rockers, Jim and Kathy Ocean use their lyric-driven original songs as a way to explore the world, ask questions and start conversations. They specialize in taking their audiences on fun, engaging folk-rocking romps through the riches and shadows of the human experience.
An exploration of inner and outer space, ASTRONAUT LULLABIES is an immersive live concert planetarium experience featuring the Oceans' collection of "space rock".
Expect a mesmerizing multi-sensory journey--a poetry of heart, mind, sight and sound--as a live planetarium show is choreographed to original live music. From "Sugar in Space" to "Coming of Age in the Milky Way", from reggae to ragas, you are invited to contemplate our place in space on our 'pale blue dot' home world.
More Information:
Event Flyer
About Jim and Kathy Ocean
About the SRJC Planetarium


When & Where

SRJC Planetarium
Lark Hall
1501 Mendocino Ave
Santa Rosa, CA 95401


Sunday, September 7, 2014 from 3:00 PM to 4:00 PM (PDT)
Add to my calendar
Organizer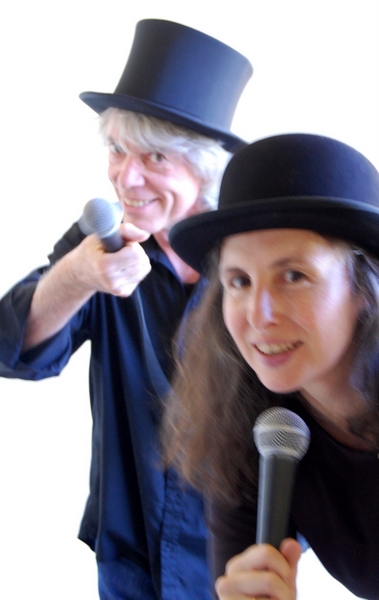 As performers, concert producers and cultural activists, Jim and Kathy Ocean, specialize in producing live music events, performing their own brand of "thought rock" and developing programs that connects people and ideas while building community.
Their current projects include Astronaut Lullabies--an immersive live concert planetarium experience, The MetaQuizzical Cafe--a musical science & philosophy salon, and MetaQuizzical Meetups--Saturday afternoon mash-ups of music, food & outdoor adventures.  Jim and Kathy also perform house concerts upon request and produce concerts for cities, colleges & non-profits.
More information at www.MetaQuizzicalCafe.com