Description
AstroCafé: Next Giant Leap
NASA landed a man on the moon nearly 50 years ago, but our return will depend as much on the private sector and its spirit of space entrepreneurship and innovation. This year, AstroCafé is partnering with the New York Space Alliance to highlight entrepreneurs, visionaries and innovators focused on developing the technology, tools and systems that will get us back to the moon and beyond.
*****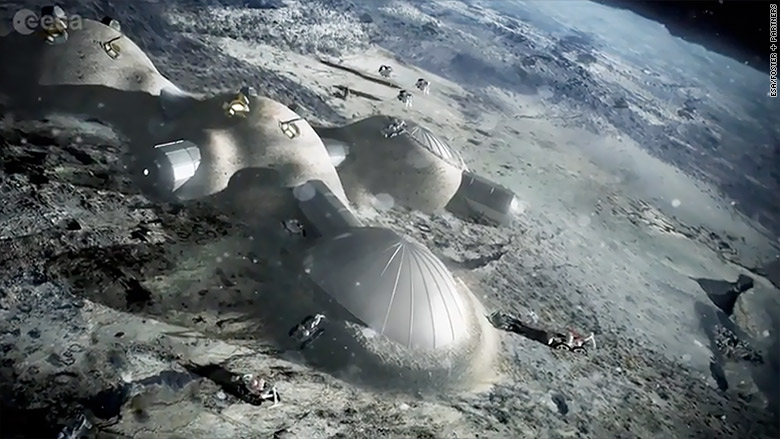 Paving the Way to Sustainable Lunar Settlement
Friday, April 20
Talk at 7:30pm. Doors at 7:00pm.
Free to attend. Wine and beer available for purchase.
Ages 21+
No one really knows how to design an economically sustainable lunar settlement just as no one could design today's Internet in 1969. What we can do is create the conditions that encourage such a settlement to emerge while preserving the freedom of action future businesses, engineers, and governments need. This presentation will outline the collaborative effort among several organizations to determine what those conditions are, build tools to help others analyze those conditions, and provide useful information to businesses and policy makers on costs, benefits, and time frames.

AstroCafé will be primarily standing-room-only as we have reduced seating capacity. Your RSVP does not guarantee a seat.
7:00pm – 7:30pm: Arrival
7:30pm – 8:30pm: Presentation
8:30pm – 10:00pm: Reception and networking
Michael Mealling is the CEO of the Waypaver Foundation, a nonprofit dedicated to enabling lunar settlement. Human expansion into the solar system has been his personal mission since joining the Moon Society in 2004, where he now serves as president. In 2005, he co-founded Masten Systems, a developer of vertical takeoff, vertical landing rockets. He is also the COO of Starbridge Venture Capital, a new fund focused on space technology.
*****
The New York Space Alliance (NYSA) is dedicated to advancing space entrepreneurship and innovation throughout New York State and beyond by creating engagement opportunities for innovators, entrepreneurs, industry, consultants and service providers in this revitalized and expanding sector. NYSA is a Public Benefit Corporation offering access to entrepreneurship mentoring and training, industry partnerships, conferences and meetups, and access to startup funding, and is growing its team with strategic academic and industry partnerships.
Learn about other upcoming AstroCafé programs at intrepidmuseum.org.