About this Event
Japan America Society and JAPAN HOUSE Los Angeles co-presentation!
Join us for a screening of Astro Boy and a panel discussion featuring Macoto Tezka and an American animation expert! Osamu Tezuka's "Astro Boy" brought on epic-making change in the history of Japanese animation. This first animated TV series in Japan formed the basis for a long lasting and flourishing culture of Japanese animation. We will be discussing the two way street of influence between Japanese and American animation.
About Macoto Tezuka:
Born in Tokyo in 1961, Macoto TEZKA (TZK) is a "Visualist" and son of Osamu Tezuka. Tezka began filmmaking while in high school and won several film awards including Pia Film Festival. Since then, Tezka has turned into a successful creator in various fields; as a director of films, TV, and commercial ads.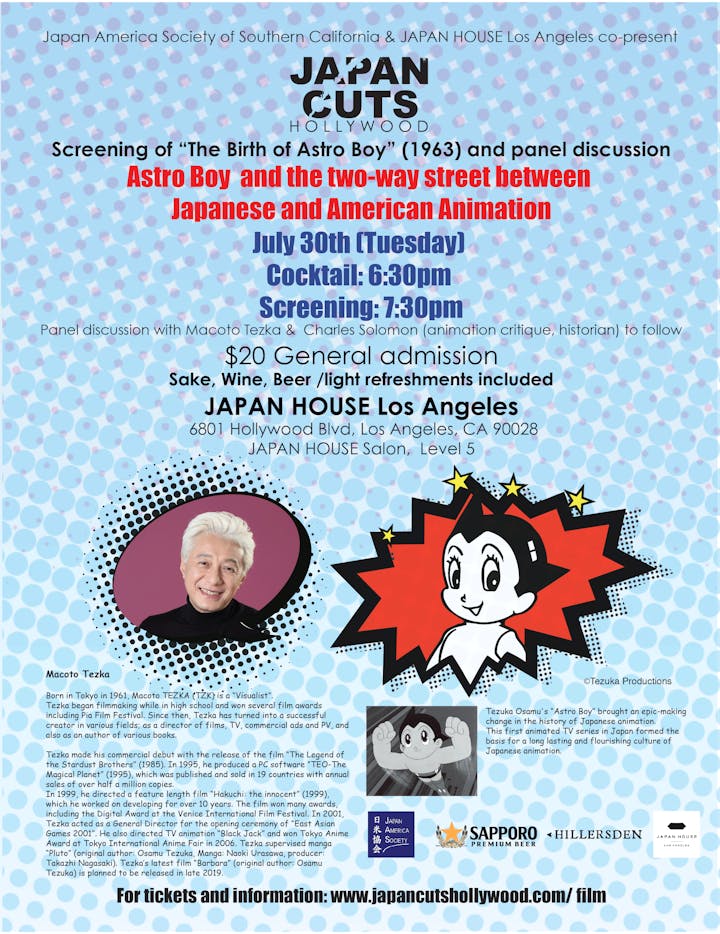 By purchasing a ticket you consent to be filmed and/or photographed during the event.