Description
Happy Holidays! Have you been dying to develop on the HoloLens, but you don't know how or have a HoloLens to work with? Now you do! You will have full access to a HoloLens during our classes as you get a crash course in development on the HoloLens! Experience and Develop VR Tech all on your own! We have seasoned engineer and entrepreneur Julia Jacobs as your teacher extraordinaire!
FAQs
What's Astral AR?
A neuromechanical holoportation drone company. We built the future where you can control drones with your mind! Find out more here:
Is there anything I need for the event?
Is there anything I need for the event?
A Windows PC or a Mac with Bootcamp running 64-bit Windows 10 Pro, Enterprise, or Education.
A couple of free apps will be need to be installed. We will send you a setup doc on signup and the class trainer will contact you to ensure you are prepared.
How do I get there?
Go West at the Intersection of South 1st and 290. Pay close attention and take your third right into the parking lot next immediately after the 2 story white building. Drive all of the way to the back parking lot and turn right when you see the Building B sign with the arrow to the right. Park anywhere and walk to Building B at the top of the hill. Go inside, take the elevator up to the second floor, turn left twice and go all of the way down to the door with the keypad at the end of the hall and knock.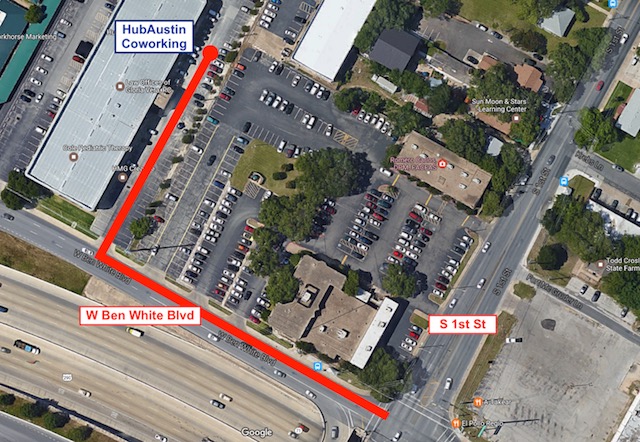 What are my parking options getting to the event?
Free parking you lucky human you
Where can I contact the organizer with any questions?
julia@astralar.com is good also twitter @astral_ar
or call: 407-670-4602