Description

Get plugged in & powered up for Astra's 16th Annual Reception, Workshops & Awards, July 24th-25th in San Francisco, CA. There has never been a better time to support women-owned businesses & help create new opportunities for growth.
Agenda
July 24th
5:00pm Registration Opens
5:30 - 7:30pm Reception
July 25th
7:00 - 8:00am Registration & Continental Breakfast
8:00 - 8:15am Welcome Remarks
8:15-9:30am Workshop - "Making the Pitch: Mastering Your Messages to Win"
9:30-9:45am Break
9:45 - 11:00am Workshop - "Game - Changing Strategies For Your Business"
11:00 - 11:15am Break
11:15am - 12:15pm Workshop - "Building a Billion Dollar Business"
12:15 - 1:00pm Lunch is Served
1:00 - 2:00pm Keynote Speaker: Lynn Tilton
2:00 - 3:00pm Awards Ceremony
Presenting Sponsor

Registration Sponsor

Media Sponsor

Keynote Sponsor

Workshop Sponsors
Notebook/Pen, Bag & USB Drive Sponsors
Supporting Sponsors
Reception
Our kick-off event starts on July 24th with an International Reception honoring our Global Partners from Canada, India, the UK and China. This will be an unprecedented opportunity to meet face-to-face and make connections in new markets for your business.
Keynote

spo

nsored by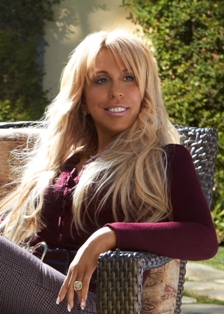 Our Keynote Speaker on July 25th is, Lynn Tilton of Patriarch Partners. Lynn Tilton's life journey has evolved from her birthplace - Bronx, NY- through the ivory towers of Yale and Columbia Universities to the male-dominated world of Wall Street. Today, as the founder and CEO of Patriarch Partners, she focuses not only on her more than 76 portfolio companies, but also on "the Main Streets" of once thriving towns across America, that struggle for survival in the new economy that has turned its back on the American worker. Over the last 10 years, Ms. Tilton and Patriarch Partners have committed to debt and equity investments and provided operational and strategic expertise to more than 150 companies, and have saved 250,000 American jobs that would have otherwise been lost through liquidations. It is Ms. Tilton's belief that our country's most valuable asset is human capital – and that job creation is the essential element to a true and sustainable economic recovery and prosperity. Her commitment to saving and creating jobs motivates her tireless daily leadership of the more than 70 companies that currently comprise the Patriarch portfolio. Come and hear how she built this empire and her view of what America needs to do to remain competitive in this changing world.
**Watch Lynn Tilton with Barbara Walters on ABC's 20/20**
Workshops

spo

nsored by
Making the Pitch: Master Your Messages to Win
Are you losing sales because companies don't really understand your value proposition? Learn how to create a successful pitch with points to consider when analyzing your current marketing material. Is it clear what solutions your company provides to its customers?

Hear Pamela Wallace, Oscar-winning screenwriter for the movie, Witness, give you tips on the importance of clear and concise messages which earn you success. Listen to experts: Fernando Hernandez, Microsoft, MaryJo Juarez, Native PTAC and former Navy contract officer and Imelda Alejandrino, AP42 discuss formulas for creating compelling marketing messages which can ensure success. (Pictured above from left to right: Pamela Wallace, Fernando Hernandez, Mary Jo Juarez and Imelda Alejandrino.)
Game - Changing Strategies for Your Business
Are you prepared to take advantage of new tools for your business? You need to be present to learn tips and tactics for taking your business to the next level from companies who are making things happen.

• How Everyday Women collaborate to Build Wealth, Community & Prosperity - Janet Steiner - Thoro Packaging
• Government Contracting Made Easier - Judy Bradt - Summit Insight
• Designed For Teams: Built For the Web - Ronald Ho - Google+
(Pictured above from right to left: Janet Steiner, Judy Bradt and Ronald Ho.)
Building a Billion Dollar Company in Today's Economy

During the 3rd workshop on July 25th, will hear from billion dollar companies & how they view the global markets. You will learn the strategies their companies have used to build and expand. These very large companies which can serve as guiding points for you to consider as a small business who wants to grow a company to a very high level. Panelists:
• Lynn Tilton, Principal of Patriarch Partners LLC ,an $8 Billion dollar empire of more than 70 companies
• Fernando Hernandez, Director of Supplier Diversity, Microsoft, member of the Billion Dollar Roundtable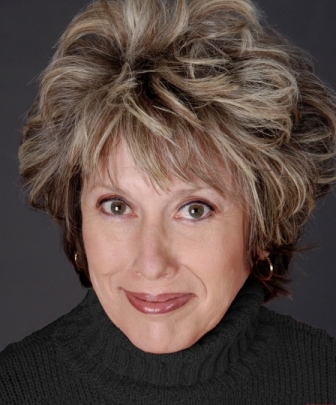 Host - Fran Zone , Zone Communication. Fran Zone is an award-winning leadership communication strategist and the Founder and CEO of Zone Communication. Her clients include include White House staff, Fortune 100 leaders, ABCTV, healthcare leaders and NBC Olympics. Fran's keynote speeches at corporate, industry and women's conferences are widely acclaimed as the best on the subject of leadership communication. Fran also serves as on-air communication expert on TV and is the recipient of the Headliner of the Year Award, a lifetime achievement award in the field of communication. She is an invitee of Fortune Magazine's Most Powerful Women in Business Summit and the creator of the Woman Who Make a Difference scholarship, a graduate level award that is the largest of its kind at UT Austin, where she is a popular guest lecturer. She is the highest rated and most frequently showcased speaker at national conferences and was a featured keynote at Johnson & Johnson's International Women's Day event. Zone Communication is a WBENC certified WBE with headquarters in San Francisco.
Ticket Information
$250 per person. This includes 1 ticket to the reception & 1 ticket to the workshops, luncheon & awards ceremony. No refunds after June 25th, 2012. Registration closes July 13th. Capacity at this event is strictly limited & preregistration is required. Accommodation is not included.
About the Venue
The Westin St. Francis is a destination where you can unwind and be pampered by attentive, world-class service. As the only hotel located on Union Square in San Franciscoit is celebrated for it's famouse clocktower & is a popular gathering place for generations of travelers. To reserve your room call: 415-397-7000.