About this event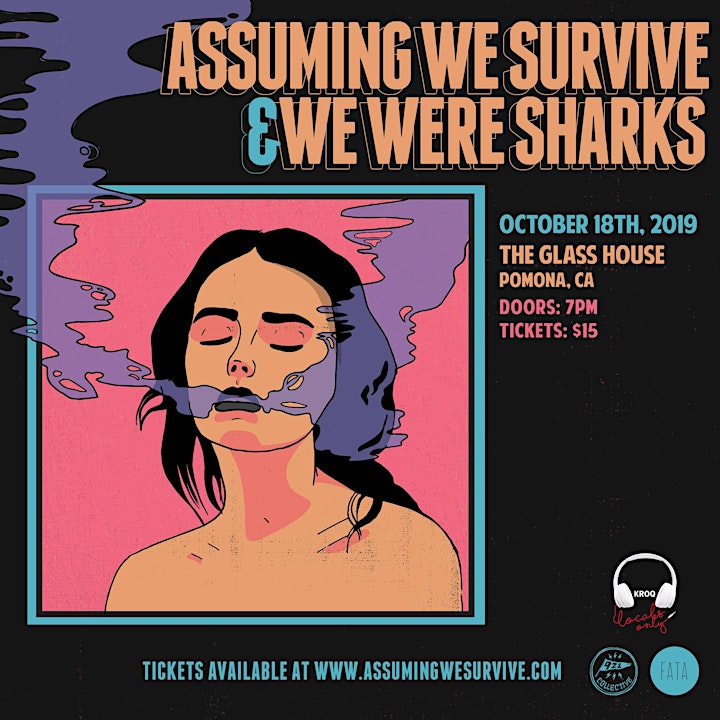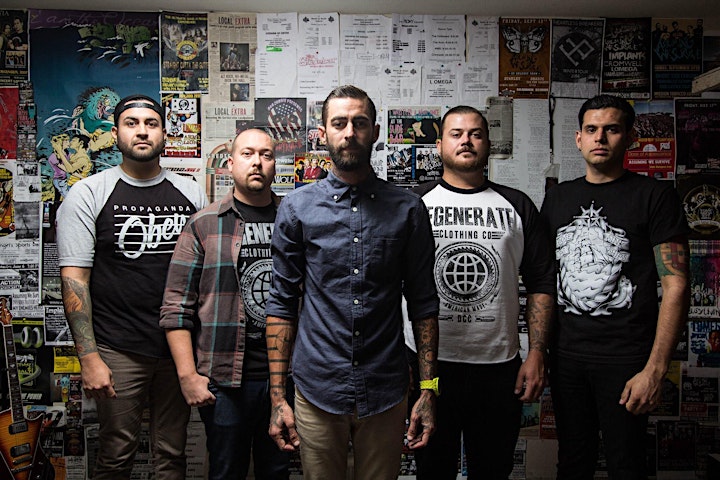 Rock n' roll subculture is uniquely exciting in terms of the level of crowd participation, interactivity, and accessibility present at most shows. From the early days of the Sex Pistols and the Ramones, clear through to the Descendants and NOFX, the most passionate of players work hard to destroy the perceived boundary between the audiences and the band. "Hey, we're just fans, too. You could be us." Assuming We Survive takes this ethos and amplifies it times infinity, barreling headfirst into each and every aspect of their existence with collective energy and unbridled optimism. Singer Adrian Estrella, armed with unmistakable charisma and good-cheer, will take a literal surfboard into the crowd, riding the physical and metaphorical wave of enthusiasm and electricity present at every single AWS show. The band's frontman is united in his goodwill and welcoming vibe with his musical cohorts and fellow Inland Empire, California mainstays: guitarist Phil Adams, bassist Joe Lawson, and drummer Kris Pasos. Assuming We Survive has generated steady steam and garnered accolades for nearly a decade. But in recent years, AWS has truly come into their own as their dedicated approach spreads their sound across the globe, amassing an army of smiling supporters eager to give the band their all. It's a wave of momentum and positivity that's catapulted Assuming We Survive into the Top 50 on the New Artist charts and more importantly into the hearts and minds of a burgeoning crew of likeminded supporters and believers, from the kids who share their love for the band on social media to the band's contemporaries sharing stages with them at Vans Warped Tour, Self-Help Festival, and Monster's Aftershock. All Roads Lead to Home, the band's debut full-length on Third String Records, is a collection of inspiring jams running the gamut from pop-punk to Easycore, with aggressive energy befitting of the more extreme sides of the underground scene and soaring melodies with unapologetic hooks catchier than most Top 40 rock radio. Assuming We Survive songs like the instant crowd pleaser "18 Days," the nakedly self-reflecting "Open Water," the devastatingly amazing "We Are All Zombies" and the acoustic duet "Next to Me" are a collective testament to the band's creative diversity, dense musical influences, and willingness to pour themselves into their music. These songs are earnestly heartfelt. AWS is both motivated and motivating. As part of the Supervillains Tour with Falling In Reverse, Attila, and Metro Station; the Christmas Vacation Tour with Falling In Reverse and Atreyu; South by Southwest; So What?! Music Fest; festival appearances with Avenged Sevenfold, Pierce The Veil, Sleeping With Sirens, Good Charlotte, and Real Friends; or headlining at Chain Reaction in Orange County, Assuming We Survive isn't satisfied until every person in the house is energized, happy, and empowered. AWS is all about inclusivity, on the biggest of major festival stages or in the smallest of clubs. Get ready to get involved, because Assuming We Survive aims to energize the whole world, one show at a time, channeling energy back and forth with every single fan.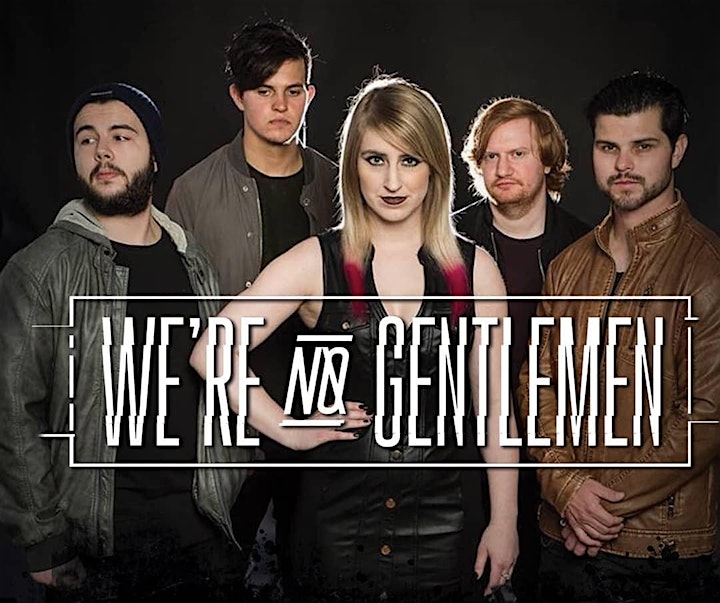 We're No Gentlemen is an alternative rock band based out of Long Beach, California. The band was founded by drummer Vince Gudino, who had the intention of creating a high energy rock act with female-fronted flare. That vision was realized when front-woman Amanda Gabel joined the group and shared Vince's dedication towards assembling a successful and talented lineup. The puzzle was completed with the additions of bassist Daniele Boneddu and guitarists Dan Schiz and Nick Sword.
With the lineup solidified, We're No Gentlemen aggressively hit LA's live music scene and quickly gained traction. The release of the music video for "Mirror, Mirror" and the self-titled debut EP brought the band fans from all over the world and accolades from the LA music scene's seasoned professionals. From performing at bars to mesmerizing audiences at famed venues such as The Viper Room and their recent residency at the Whisky A Go-Go, one thing that has impressed music lovers is We're No Gentlemen's genuine love for performing and having fun on stage; a passion that is equally shared with their fan-base as well. We're No Gentlemen went on to release their 2nd music video "Night." The rock ballad showed a much darker, mature sound for the band which they would incorporate when writing their follow up E.P.
Shortly after the release of "Night," the band entered in to 2017 "Battle for Vans Warped Tour" and won. Playing Warped Tour, Las Vegas was a childhood dream come true for the band. Since Warped Tour, We're No Gentlemen has opened up for acts such as "Dead Girls Academy", "Madina Lake," and "September Mourning." The release of their 3rd music video for "Promises" provided fans with an angsty, catchy, sing along anthem that everyone could relate to.
We're No Gentlemen's Sophomore E.P "This is Home," was released on October 5th, 2018.
Performers
Date and time
Location
Refund policy
Organizer of Assuming We Survive & We Were Sharks w/ We're No Gentlemen, Rev.Underground