Association of Florida Colleges Region 1 Joint Spring Conference
About this Event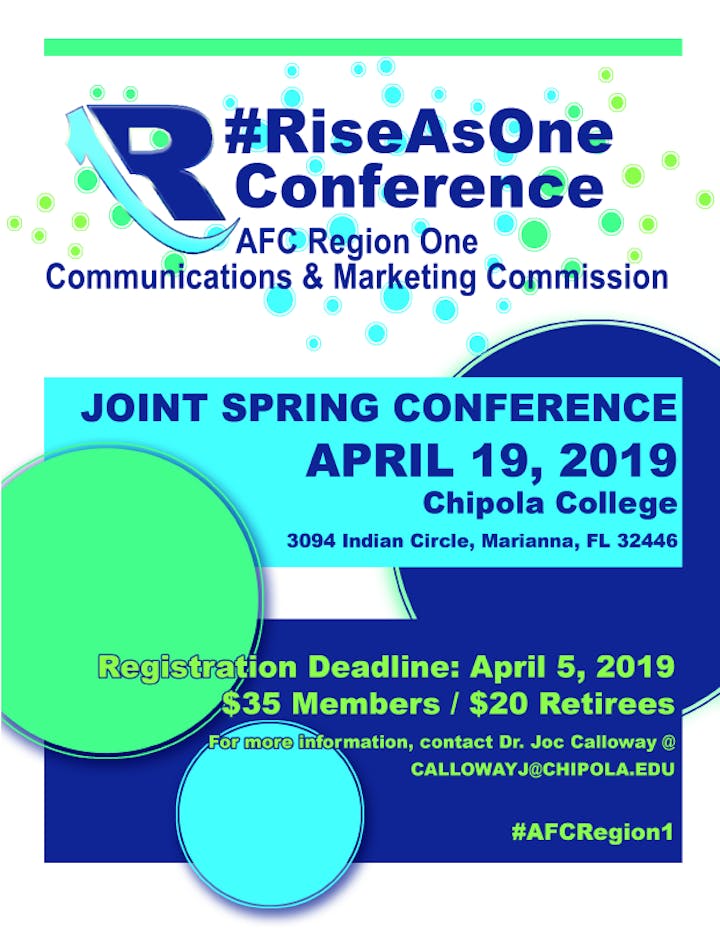 Association of Florida Colleges Region 1 is partnering with the Communications and Marketing Commission to present the annual Spring Conference on Friday, April 19, 2019 at Chipola College.
Join us for valuable professional development opportunities as we connect with colleagues and share best practices in areas of student services, marketing, facilities, technology, and career services.
Continental breakfast, check-in, and service project drop-off will begin at 8:00am. Opening session is scheduled for 9:00am.
Registration:
AFC member - $35.00
AFC retiree member - $20.00
AFC Executive Board member - Free, but must register
Registration Deadline: April 5, 2019
Payment:
Registration will be billed to the AFC member and college after registration has completed. Registration that is not paid by a college (retiree, etc.) should be paid via check at the conference.
Contact:
For more information, please contact Evelyn Ward, warde@chipola.edu