Description
Associaton of Animal Osteopath's Annual Event & AGM
This event is open to Osteopaths, Animal Osteopaths, Associate and Full AAO Members and Student Osteopaths. We will also accept allied professionals with an interest in animal osteopathy, so long as they come from am MSK background.
CPD Certificates will be issuedfor 6 hours for those attending the whole day
Guest speakers:
Morning Session (2.5 hours with coffee break) 09:30 - 12:00hrs
Richard Meeson MA, VetMB, MVetMed, DipECVS, PGCertVetEd, FHEA, MRCVS
Royal College of Veterinary Surgeons Recognised Specialist
European Specialist in Surgery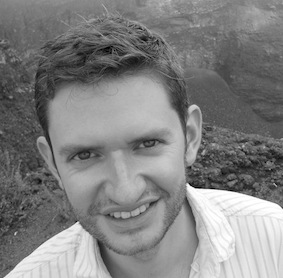 Lecture: Orthopaedics in practice
"Common orthopaedic problems seen in the veterinary clinic; how we diagnose and treat them: Cruciate ligament rupture, patellar luxation, hip problems".
"Clinical case discussion and rehabilitation - what we commonly do - is it sufficient? What would you do?"
"How we define the orthopaedic problem"
"How can we tell how well our patients are doing?"
"Overview on fracture repair in small animals... relevance in post-op management"
Richard's Biography:
Richard graduated from Cambridge University Veterinary School and has spent the last 10 years working at the Queen Mother Hospital, Royal Veterinary College, treating dogs and cats with a range of orthopaedic conditions. He is a board certified European and Royal College Specialist in surgery, and is currently a Lecturer in Orthopaedic Surgery. He teaches on the undergraduate veterinary degree, the advanced surgical nursing diploma, and supervises post graduate vets undergoing surgical specialist training. He has published on a variety of orthopaedic topics, lectures nationally and internationally, and sits on two national veterinary committees. His clinical practice involves both joint disease management, such as ligament repair and joint replacement, as well as a significant amount of trauma surgery.
---
Afternoon Session (2.5 hours with coffee break) 13:15 - 15:45hrs
Tony Nevin - Osteopath
Lecture: Osteopathy and the treatment of exotic animals - the last 28 years by Tony Nevin
This presentation will look at the challenges, protocols, and experiences of applying osteopathy to unorthodox patients over the last 28 years of Tony's exciting career. He will look at changes in working attitudes, health and safety matters, and advances in osteopathic medicine. He will also share with you the journey made by one incredible osteopath, and the realisation of how much we still have to learn as individuals and as a profession.
For anyone that thinks they have seen it all, and treated every condition. This presentation will highlight that we will never see it all, or treat it all.
Tony's Biography
Tony graduated from the ESO in 1988. After a brief spell working in the Far East he returned to the UK, joining a busy practice in Newbury, whilst setting up his clinics in Cheltenham and Stroud.
Within a year he had spent time observing and shadowing both Stuart McGregor, and Anthony Pusey when they treated animals. Soon after he attended Anthony's Guernsey teaching weekends.
Tony's passion lay in discovering whether osteopathy could help in conservation of endangered species. To this end he canvassed several wildlife hospitals, and zoo's with breeding programs. Vale Wildlife Hospital gave Tony his first experience of working with wildlife, and his baptism by fire was in the shape of badgers, deer, raptors, and water fowl to name but a few. Twycross Zoo then took up his offer with the first exotic species he was asked to look at being South American Tapir, Chimpanzee, and Asian Elephant.
From fumbling in the dark with these amazing creatures, and with no precedent set for him to follow, Tony set about creating protocols for this type of work. The difference in handling, and working within a team around dangerous patients is a world away from that found within domestic veterinary clinics, and even veterinary medicine uses a lot more guess work when compared to equine and small animal practice.
Since 1989 Tony has continued to build a substantial body of clinical knowledge, as well as having papers published to back this up. He has been a regular on the lecture and conference speaker's circuit, was a founder member of SOAP, and has been clinical director on the masters program in animal osteopathy, run in conjunction with the McTimoney College for the past 11 years.
Tony also runs regular workshops and CPD training days, as well as his bespoke wildlife workshops in the more exotic settings of Africa and Northern Thailand. Tony has strong links with many of the overseas osteopathic schools and regularly lectures for their students.
Tony has written sections for several animal therapy books, and is currently editing the first text book to cover the osteopathic treatment of mammals, birds, and reptiles, of which he is a co-author.
In the near future Tony has TV series coming up, which expands on cameo's he has done for the likes of The One Show, and Animal Park, as well as hosting his own radio show for Corinium Radio covering conversational aspects of osteopathy for people and animals.
---
AGM for full members only
1615 - 1715hrs.
Close of day 1730hrs
---
If you wish to be considered for the AAO Committee, please forward your biography and reason for wanting to join us to communications@associationofanimalosteopaths.com
We will then forward you a list of the available roles for consideration.
Last day for applications: 1st August 2017 @ 1200hrs
Date and Time
Location
Refund Policy