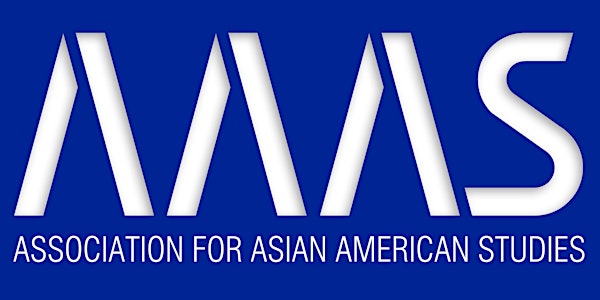 Association for Asian American Studies 2023 Annual Conference
AAAS Annual Conference 2023
When and where
Location
The Westin Long Beach 333 East Ocean Boulevard Long Beach, CA 90802
About this event
2 days 11 hours

Mobile eTicket
Sustainable Publics
The 2023 conference calls on the field of Asian American Studies to advance and cultivate learning, development, and collective engagements in public scholarship for speculative possibilities of expansive and humanizing change/justice.
As we navigate the ongoing COVID-19 pandemic, the latest rise of anti-Asian violence has opened up public discourses and policy windows for those outside of Asian American Studies to recognize the presence of anti-Asian racism. Across media, celebrities and others have sloganized "Stop Asian Hate" or "Stop AAPI Hate," even though genuine engagements and panethnic partnerships with Pacific Islanders remain missing. Some efforts under this banner have led to the fortification of the carceral state, which especially reinforces and reproduces anti-Black racism and the surveillance, imprisonment, and deportation of Pacific Islanders, South Asian Americans, Southeast Asian Americans, and other Asian Americans. However, sustaining intersectional movements to dismantle anti-Asian racism, settler colonialism, militarism, colorism, anti-Black racism, racial capitalism, xenophobia, cis-het patriarchy, and other oppressive systems need not be mutually exclusive.
Cultivating, expanding, and sustaining the public relevance and impacts of Asian American Studies requires reciprocal (i.e., not transactional or extractive) relationships and relational methodologies to public scholarship.
We invite Asian American Studies practitioners, scholars, teachers, artists, activists and beyond to share how they participate in, adapt to, explore, interrogate, ponder, and envision interactions with multiple public and counterpublic:
Activism
Art
Debates
Discourses
Education, Pedagogies, and Teaching
Engagement
Ethics
Intellectualism
Leadership
Media
Methodologies
Narratives
Policies
Politics
Praxis
Research Partnerships
Scholarship
Convening in Tongva lands or what is now known as Long Beach in 2023, we are reminded that academic institutions have long occupied sacred sites in the area such as Puvungna, where Cal State Long Beach currently sits. We recognize that on these lands, Asian Americans are uninvited guests and settlers who were also relegated to the throes of US wars of aggression, political and economic domination, and have built up the contemporary standing of the city. Vibrant communities of AAPIs, culture, history, activism, and community and movement building in Long Beach are also invited into discussions on sustaining publics through this conference.
We are happy to offer both virtual and in-person options for the 2023 conference. Please note that no sessions will be held in-person and online simultaneously. The virtual day is Friday, March 31. The in-person conference in Long Beach remains the same, April 6-9, 2023. You may submit to either the virtual or in-person option. Registration for the in-person conference will include access to the virtual sessions. More details are forthcoming via email.
CANCELLATION POLICY: All registrants who cancel prior to the conference or do not attend the conference forfeit their entire registration fee. Once you submit your registration you are not entitled to a refund. Please remember that canceling your conference registration does not automatically cancel your hotel and travel arrangements, individuals are responsible for canceling their own hotel and travel reservations.
Prices will double at Midnight PST on March 1, 2022.