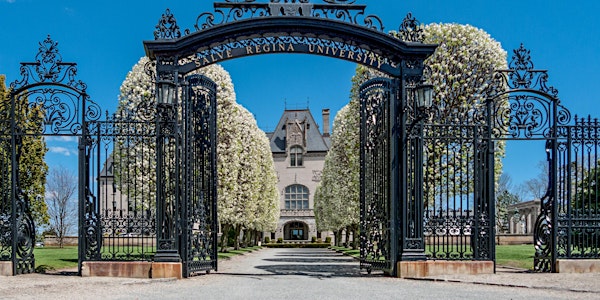 Associate Justice Elena Kagan, Supreme Court of the United States
Join us as we begin the celebration of Salve Regina University's 75 anniversary!
When and where
Location
Salve Regina University | Lawn of Gerety Hall Lawrence and Leroy Avenues Newport, RI 02840
About this event
As the United State celebrates the 233rd anniversary of the adoption of the United States Constitution, U.S. Supreme Court Justice Elena Kagan joins the Salve Regina University community for a conversation on the enduring features of America's constitutional democracy and the role of the courts in an era of political division.
The event is only open to members of the Salve Regina University community who present a valid University ID and their Eventbrite ticket. Seats must be reserved no later than 5:00 p.m. on September 12th.
Elena Kagan, Associate Justice, was born in New York, New York, on April 28, 1960. She received an A.B. from Princeton in 1981, an M. Phil. from Oxford in 1983, and a J.D. from Harvard Law School in 1986. She clerked for Judge Abner Mikva of the U.S. Court of Appeals for the D.C. Circuit from 1986-1987 and for Justice Thurgood Marshall of the U.S. Supreme Court during the 1987 Term. After briefly practicing law at a Washington, D.C. law firm, she became a law professor, first at the University of Chicago Law School and later at Harvard Law School. She also served for four years in the Clinton Administration, as Associate Counsel to the President and then as Deputy Assistant to the President for Domestic Policy. Between 2003 and 2009, she served as the Dean of Harvard Law School. In 2009, President Obama nominated her as the Solicitor General of the United States. A year later, the President nominated her as an Associate Justice of the Supreme Court on May 10, 2010. She took her seat on August 7, 2010.