Description
Assistive Technology: Uses in School & Beyond
June 27, 2017 from 9am – 11am
Arc Greater Mid Cities (Arc House)
1806 Haltom Road - Haltom City, Texas 76117
Does your child require assistive technology in order to access the general curriculum? To increase or just to maintain skills? What about when school is over and they move into post-secondary education settings or they get a job? Come explore all the uses of assistive technology for the school years and beyond in this informative session!
Questions: CoffeeTalk@arcgmc.org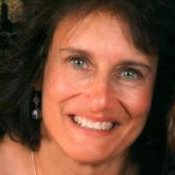 About the presenter: Marianna Bond, M.Ed., is a RESNA Certified Assistive Technology Professional (ATP) & Autism Specialist with Ability Builders Texas, LLC. She is also the mom of two adults living with an Autism Spectrum Diagnosis.
Coffee Talk Meetings are a program of Arc Greater Mid Cities
…empowering individuals with IDD and their families to live life as they define it through Advocacy, Awareness, Training & Support.
arcgmc.org │ @arcgmc