Asset Protection & Advanced Tax Mininmization Techniques
Description
Asset Protection & Advanced Tax Mininmization Techniques
With Dyches Boddiford and John Hyre
Sat 10-22-16 & Sunday 10-23-16
Two Full days of High Quality Education & Discussion
Entity structuring for asset protection and minimizing taxes is an area every investor and business person needs to understand. This class covers the advantages and disadvantages of "C" & "S" Corporations, Limited Liability Companies (LLCs), Partnerships and Land Trusts. It is intended to give you an understanding of how these entities interact to benefit you and your real estate portfolio. And, Yes, California issues will be discussed.
This class is packed with useful information to assist the real estate entrepreneur in customizing his or her own plan. Properly structured, your plan will provide:

Asset Protection - You never know when someone will want what you have. Look at the many frivolous lawsuits in the news.
Privacy - If they don't know you have it, you're less likely to be involved in a suit or someone trying to swindle you out of your assets.
Diversification - All your eggs aren't in one basket, a bad deal in one area won't wipe out everything you have worked so hard to build.
Simplification - Once you have a plan, you no longer have to make a decision on how to structure a deal, but only if you want to do it or not.
Tax Savings - Taxes easily account for wealth reduction of 1/3 or more. Structuring should consider this fact to maximize wealth accumulation.
Estate Planning - Proper structuring will build in an estate plan that can save your family hassle and keep your estate private!

Additionally Here is what will be discussed and you will Learn:

What the Presidential candidates and Congressional make-up can mean for you and your investments

Proper LLC and partnership formalities! (You just thought there were none!)

Self-employment tax trap with LLCs & partnerships

Using Land Trusts with LLCs, Partnerships & Corporations

LLCs as a substitute for land trusts

LLC v. Partnership - pros & cons

Why a general partnership can expose your personal assets to the highest liabilities

Dealer v. Investor status - how LLCs & corporations can help

In what state should you incorporate or organize

Entities to use for Business v. investment ventures

Should your corporation be a "C" or an "S" Type

Steps to assure you maintain your liability shield

Proper corporate formalities!

Equity Stripping techniques

Fringe benefits

Using multiple entities for asset protection & tax planning

Further insight on the New Repair vs. Capitalization Rules

Also to be Covered:
IRA & Solo-401K tips and techniques

Assets Protection & Tax Minimization of various entity structures (yes, California issues will be discussed)

HSA & Business owner health insurance write-offs

Where You Put Items on the Tax Return Matters: Tips to Maximize Deductions and Reduce Audit Risk

When is Interest subject to Employment taxes (15.3%) in addition to ordinary income tax

Using creative capital asset structures in an age of highly taxed income

Writing off the "hobby" and make it stand up to audit

1099-C on Short Sale, Deed in Lieu or Foreclosure: 

How to get money out of the government instead of the other way around

Primer on Issues affecting International Investors

Discounted Note taxation

Latest guidance on the New Repair vs. Capitalization Rules

Carried Interests – How Romney paid 15% long-term capital gains rates
on his labor instead of 50%+ via W-2.
IMPORTANT NOTE::
The comprehensive class manual is only available to attendees of this
event and will not be for sale afterwards.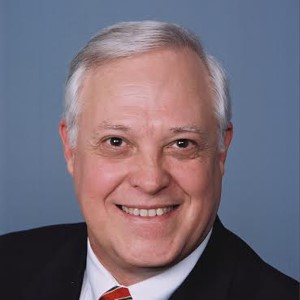 Your Instructors:

Dyches Boddiford - is a full-time real estate investor and national speaker. He began purchasing real estate in 1980 while working in corporate America. In 1986 he formed The Oaks Group, Inc. to handle real estate related activities and since 1991 has devoted full time to making this and related companies grow. He speaks from experience in owning apartments, single family homes, mobile homes, buying discount mortgages, making mortgage loans, including using land trusts and land contracts. He is also a Past President of Georgia Real Estate Investors Association. You can find more information at his web site, www.Assets101.com.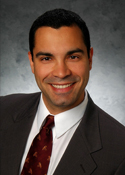 John Hyre- is a tax attorney and real estate investor out of Columbus, Ohio, with new strategies and information valuable to investors. Over 95% of his clients are real estate investors and he saves them millions annually. Prior to venturing out on his own, John worked for two of the Big Five accounting firms and for several Fortune 500 companies. John's firm, IRALawyer LLC, provides tax services, tax planning for small businesses & real estate investors, SDIRA/401k planning & structuring, and audit representation in all 50 states.  The audit defense portion of his practice makes his presentations practically insightful. 
DON'T WAIT PRE- REGISTER for Discounted Tuition
and (7) SEVEN Valuable FREE BONUSES
(The Bonuses are ONLY available to you IF you PRE-REGISTER by Midnight 10-17-2016)

Here is a List of the VALUABLE FREE BONUSES
(again you must PRE-Register in order to obtain these FREE BONUSES)
​BONUS # 1)   If you are using a Checkbook Type IRA with an LLC – You NEED to Know about this! Analysis of a Recent case involving a property flipper and "Checkbook" IRA's;
BONUS # 2)  Protect your IRA – A report on (2) two examples involving a key issue:  How to properly control vendors to your IRA, and what happens if you do not;

BONUS # 3)  Investing in Tax Liens? Thinking about Investing in Tax Liens? – You'll want to have this Analysis of a Tax Court case that went deep into tax lien investing;

BONUS # 4)  You'll Want to be Aware of the Ramifications; Analysis of a recent Tax Court case, where a fatal loan guarantee that was given met a very broad definition of the word "indirect" and the consequences involved.

BONUS # 5)  A MP3 recording by John Hyre with an in-depth discussion on prohibited transactions involving your IRA. You NEED to know this to stay out of harms way!

BONUS # 6)  A Very Valuable and Special report on the many Self-Directed IRA abuses and issues

BONUS # 7)  ENTITY SELECTION Book - Are you doing a Buy & Hold; Fix and Flip, Holding Notes or some other type of investment activity; Should I use an LLC, C Corp. or S Corp, IRA, Roth IRA, Checkbook IRA, Trust, etc.? – This 100+ Page BOOK is Chock Full of useful tips to assist you and INCLUDES a Handy Chart that will assist you with the selection of the right Entity to use and When.
TIMES:
Registration begins at 8:00 Am Sat 10-22-16
Class Starts Promptly at 9:00 Am and will go till 5 Pm
Sunday 10-23-16 Class Starts at 9:00 Am and will go till 5 Pm
COST:
IF PRE-REGISTERED & a BAWB Member $447.00 per person - includes the FREE Bonuses
IF PRE-REGISTERED & NON BAWB Member $497.00 per person-includes the FREE Bonuses
AFTER PRE- REGISTRATION ends -$547.00 per person - NO Discount and NO Bonuses provided
Take Advantage of the Discounted PRE- Registration Tuition and get ALL
of the FREE Bonuses by registering BEFORE Midnight 10-17-16
NEARBY LODGING- Both of these venues are directly next door to the South SF Conference Center:

We DO NOT have a room Block established with these facilities so if you
need nearby lodging Its important to book your room ASAP.

Holiday Inn SFO Airport • 275 S. Airport Blvd, South SF, CA
• Phone # 650-873-3550 • Mention BAWB for Discount Room Rate
OR
Less Expensive Economy Rooms also available next door at:
Rates from $99 to $109 per night

Citi Garden Hotel – 245 S. Airport Blvd, S. San Francisco, CA 94080
• Phone # 650-589-7200 or # 650-754-6307 Her DIRECT #
  Ask for Grace Vargas • Grace@citigardenhotel.com
• Mention BAWB for the Discounted Room Rate

PLEASE SUPPORT OUR SPONSORS: