Event Information
Location
DePaul University
1 East Jackson Boulevard
Suite DPC 8002
Chicago, IL 60604
Refund Policy
Refunds up to 30 days before event
Description

The ABCD Institute at DePaul University is proud to present a two full day basic training event that introduces the core principles and applications of Asset-Based Community Development (ABCD) in the context of local geographical communities. Presentations and discussions will occur in light of current conversations about equity and justice and will enable participants to think deeper about responses to these challenges.
Who Should Attend People who seek an introduction to ABCD in the context of local geographic communities. Though not a requirement, experience shows that the effectiveness of the training is greater when more than one person from the same organization attend together. This training may also serve as a "refresher" opportunity on ABCD basics for others who are already somewhat familiar with the approach.
When and Where The 2-day event will be held October 31 and November 1, 2017, at the Loop campus of DePaul University in Chicago. Each day will begin at 8:30am with day one ending at 5pm and the second ending at 4pm. Lunch will be provided on-site as an inclusive part of the training while evenings are open for informal gatherings and sharing at the personal expense of participants. Lodging is the responsibility of each registrant though a list of possible locations under FAQ's may assist registrants in making their personal arrangements.
Trainers The course will be led by four experienced trainers of the ABCD Faculty affiliated with the ABCD Institute at DePaul University, Byron White, Mary Nelson, and Mike Green. The Co-Founder of the ABCD Institute, John McKnight, will also make a guest presentation. Bios of each of the trainers can be found by clicking on their photos below.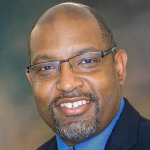 Registration Fee $595.00 for the 2-day training event. Register before Semptember 20, 2017 for the Earlybird discount fee of $535. A limited number of partial scholarships are available and will be reviewed through an application process.
To obtain a partial scholarship application, please email Kim Hopes at abcd@depaul.edu.
FAQs
What are my transportation/parking options for getting to and from the event?
The training is located in the Chicago Loop which is easily accessible by public transportation. It is also easily accessible by public transportaion from both O'Hare and Midway Airports.
Nearby parking options can be found at the following lots:
Adams & Wabash Self Park
17 E Adams St.
iparkit.com
312) 554-0112
55 E Jackson Blvd Garage
abm.com
(312) 765-0252
How can I contact the organizer with any questions?
For questions, email abcd@depaul.edu or contact Kim Hopes at 773-325-8344.
What are some local hotel options?
Below is a list of places to stay within 1.5 miles of the training. They range from dorm style hostels to full service hotels. At all hotels inquire if there is a DePaul University rate.
Best Western Grant Park Hotel
1100 S Michigan Ave, Chicago, IL 60605
bwgrantparkhotel.com
(312) 922-2900
Best Western River North
125 W. Ohio St., Chicago, IL 60610
(800) 704-6941
rivernorthhotel.com
The Blackstone Hotel
636 S Michigan Ave, Chicago, IL 60605
theblackstonehotel.com
(312) 447-0955
Central Loop Hotel
111 W Adams St, Chicago, IL 60603
centralloophotel.com
(312) 601-3525
Chicago Hostels (Hostel World)
Congress Plaza Hotel
520 S Michigan Ave, Chicago, IL 60605
congressplazahotel.com
(312) 427-3800
Essex Inn
800 S Michigan Ave, Chicago, IL 60605
essexinn.com
(312) 939-2800
HI Chicago, The J.Ira & Nicki Harris Family Hostel
24 E Congress Pkwy, Chicago, IL 60605
hiusa.org
(312) 360-0300
Hilton Chicago
720 S Michigan Ave, Chicago, IL 60605
hilton.com
(312) 922-4400
Hotel Felix
111 W. Huron St., Chicago, IL 60654
(877) 848-4040
hotelfelixchicago.com
When making online reservations, enter the DePaul University promotion code: DEPAUL
Hyatt Place Chicago/Downtown-The Loop
28 N Franklin St, Chicago, IL 60606
place.hyatt.com
(312) 955-0950
LaQuinta Inn and Suites Downtown Chicago
1 S Franklin St, Chicago, IL 60606
laquintachicagodowntown.com
(312) 558-1020
Palmer House
17 E Monroe St, Chicago, IL 60603
hilton.com
(312) 726-7500
Silversmith Hotel
10 S Wabash Ave, Chicago, IL 60603
silversmithchicagohotel.com
(312) 372-7696
Travelodge Downtown Chicago
65 East Harrison, Chicago, IL 60605
wyndhamhotels.com
(312) 427-8000
Date and Time
Location
DePaul University
1 East Jackson Boulevard
Suite DPC 8002
Chicago, IL 60604
Refund Policy
Refunds up to 30 days before event