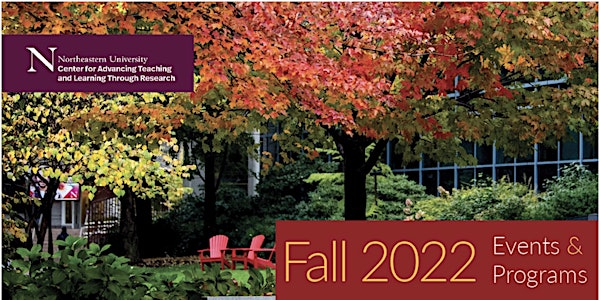 Assessment Planning for Combined Majors
Set your combined major students up for success by articulating integrative program learning outcomes and mapping them to courses.
Date and time
Monday, December 5, 2022 · 8:45 - 10am PST
About this event
Northeastern offers over 170 combined majors (CM) that offer unique curriculums for students to integrate two disciplines into a single degree. Assessing CM can set up students for success by clarifying intent -- and is required by NECHE, the university's regional accreditor. Join us in interdisciplinary teams to continue or begin developing an assessment plan for your combined majors. Assessment planning tasks begin with a review of the current program learning outcomes, articulating one or more integrative program learning outcomes, and mapping the outcomes to courses. The goal is to begin collecting CM assessment data in AEFIS by Spring 2023 or earlier. This workshop is offered in collaboration with the Office of Institutional Assessment and Evaluation.
Accommodations
CATLR is committed to providing universal access to all of our events. For accommodations (e.g., sign language interpreters, alternative formats), please contact CATLR (catlr@northeastern.edu; +1-617-373-3157) as soon as possible. Advance notice is necessary to arrange for some accessibility needs.