Sales Have Ended
Registrations are closed
Thank you for your interest in The Project 2049 Institute. Follow us on twitter at @project2049 for more updates ahead of the event!
Sales Have Ended
Registrations are closed
Thank you for your interest in The Project 2049 Institute. Follow us on twitter at @project2049 for more updates ahead of the event!
Description
The Project 2049 Institute cordially invites you to the following conference: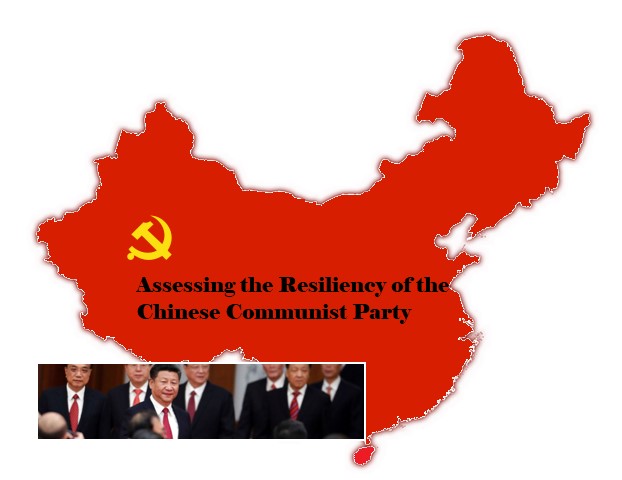 Description
At the forthcoming 19th Party Congress in Beijing, Chinese leaders will project an image of China as a strong and united country destined to become a new global leader. However, the extraordinary measures undertaken to control information, assembly, and capital outflows suggest the Chinese Communist Party (CCP) may be weaker than it appears. While much discussion in Washington, D.C. has been focused on the future of U.S.-PRC relations, it is imperative to assess the resiliency of China's party-state apparatus with which the international community interacts today, and examine its implications for American interests.

China, under the rule of the CCP, has denied its people their natural rights of self-determination and freedom of thought and expression. Since the late 1970s, the PRC leadership has pursued a policy of "reform and opening" that has advanced the Chinese economy, while ensuring the Party's continued monopoly on all forms of political power. This ideologically retrograde path has resulted in considerable tensions within Chinese society, most notably manifested in 1989 during the Tian'anmen Square movement. As China continues to emerge as a globally-interconnected power, concerns have arisen regarding its political system. While seemingly very unlikely, how would a regime change in Beijing influence the current international system?
This conference will bring together a distinguished group of experts to address the potentially tenuous nature of the CCP's hold on power, and what a possible future CCP collapse could mean for the United States and the future of Asia.
Schedule
1:30-1:40 PM
Welcome and Introductory Remarks

Randall Schriver
President and CEO
Project 2049 Institute

1:40-2:55 PM
Panel One: "CCP Resiliency: The War Against Subversion"
Richard McGregor
Author
Former Beijing and Washington Bureau Chief, Financial Times
Yang Jianli
President and Founder
Initiatives for China
David Gitter
Director
Party Watch Initiative
Nadège Rolland
Senior Fellow for Political and Security Affairs
National Bureau of Asian Research
Moderator: Rachael Burton
Deputy Director
Project 2049 Institute


2:55-4:00 PM
Panel Two: "Future Scenario: An Asia without the CCP?"
Peter Mattis
Fellow in the China Program
Jamestown Foundation
Mark Stokes
Executive Director
Project 2049 Institute
Kuniko Ashizawa
Adjunct Professor
American University
Moderator: Emily David
Fellow
Project 2049 Institute
This event will stream live.
Follow @Project2049 and #P2049Live for more analysis.