Description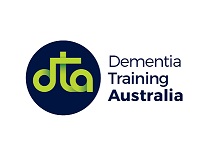 This is a collaborative event between Calvary Health Care ACT Clare Holland Campus and Dementia Training Australia and Alzheimer's Australia ACT in a bid to support improved assessment of people with dementia and cognitive impairment who will require a palliative approach to care.
We want to empower nurses to feel better equipped to meet the care needs of these people.
YOU WILL NEED TO ATTEND ALL 3 MONDAYS !!!!
1st of May, 8th of May and the 15th of May
---
CHCAGE005 – Provide support to people living with dementia
This course is suitable for people currently working in aged care, health care and community services who regularly provide assistance to people living with dementia. This is an accredited unit with written and workplace assessment requirements. Upon completion, participants will receive a Statement of Attainment that will enable them to claim credits if you plan to undertake a related qualification.
---
Cost: This course is fully funded by the Commonwealth Government as part of its Dementia Training Program initiative.
Participants in this workshop will gain an understanding of:
A person-centred approach and effective communication;
The nature of dementia and its impacts;
Changed behaviours and effective responses;
Activities to promote well-being; and
Workplace issues, community support and services available
Date and Time
Location
Clare Holland House Campus-Functions room
5 Menindee Drive
Barton, ACT 2600
Australia