Assessing and Addressing Honolulu's Resilience in the 21st Century
Description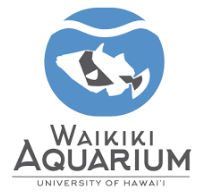 Join us in the Waikiki Aquarium Classroom for a talk by Coastal and Water Program Manager, Matthew Gonser from the office of Climate Change, Sustainability and Resiliency.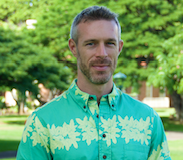 February 21, 2018
3:30-4:30pm @ Waikiki Aquarium Classroom
Resilience is defined as the capacity of individuals, communities, institutions, businesses, and systems within a city to survive, adapt, and grow, no matter what kind of chronic stresses and acute shocks they experience. In 2016, O'ahu voters approved a City Charter Amendment to create an Office of Climate Change, Sustainability and Resiliency. Several months prior, Honolulu was selected into the third and final round of the Rockefeller Foundation's 100 Resilient Cities (100RC) network, joining global cities in addressing pressing 21st century challenges around climate change, urbanization, and globalization. Participants will be introduced to the Office and its charter mandate; learn about approaching resilience through assessing and addressing shocks and stresses, including early identified challenges and short-term actions already taken; and contribute to the Office's perceptions assessment through a live interactive survey.
Bio: Matthew Gonser joined the City and County of Honolulu's Office of Climate Change, Sustainability and Resiliency in October 2017. His position focuses on coastal and water issues generally, with attention to community planning and design, natural hazards and climate change mitigation, sea level rise and climate change adaptation, and green infrastructure and stormwater management. Matthew previously served as the Community Planning and Design extension agent with the University of Hawai'i Sea Grant College Program. He holds one of two Directors-at-Large positions with the Hawai'i Chapter of the American Planning Association, is a member of the American Institute of Certified Planners (AICP), and is a Certified Floodplain Manager (CFM), as administered by the Association of State Floodplain Managers (ASFPM). Matthew has also served as the Vice Chair of the McCully-Mōili'ili Neighborhood Board and is currently the Treasurer. He also serves as an advisory council member for the state Department of Land and Natural Resources Kaulunani Urban and Community Forestry Program. Matthew earned a BS in Natural Resources Ecology and Management from Cornell University, and holds masters in both Regional Planning and Landscape Architecture, respectively, also from Cornell.