Assessing & Addressing Cybersecurity Threats

Tuesday, March 13, 2018 from 11:45 AM to 1:00 PM (CDT)
Event Details
Assessing & Addressing Cybersecurity Threats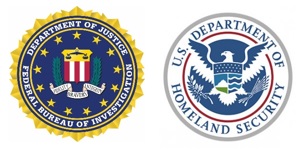 Antonio Enriquez
Cyber Security Advisor – Region V, Office of Cybersecurity & Communications
U.S. Department of Homeland Security
Mr. Enriquez serves as the U.S. DHS Cyber Security Advisor for the Great Lakes Region, within the U.S. Department of Homeland Security's Office of Cybersecurity & Communications (CS&C). His program works to foster collaboration and coordination on cyber preparedness, risk mitigation and incident response, and to provide cyber security resources, including training, exercises, and assessments, to all 16 critical infrastructure sectors and to state and local government.
Prior to joining DHS, Tony Enriquez served 22 years with the U.S. Secret Service, Technical Security Division. As a Physical Security Specialist, Mr. Enriquez was responsible for conducting security assessments supporting Presidential and Vice-Presidential trips world-wide. He also contributed to significant engagements, supporting National Special Security Events such as the 2012 NATO Summit, assisting the Chicago Police Department with the Chicago Marathon, and serving as the USSS representative to the Interagency Training Center. His final assignment brought him to the Chicago Field Office where he served as the Branch Chief of the Technical Operations Squad. Mr. Enriquez is a Certified Information Security Systems Professional and has a Master's Degree in Management from the John's Hopkins University.

Michael Krause
Supervisory Special Agent
FBI
Michael J. Krause is currently assigned as Supervisory Special Agent over cyber intrusions and computer forensics for the Minneapolis FBI. Over his 18 year FBI career, SSA Krause has served in several FBI offices and managed several investigative assignments. Before entering the FBI, SSA Krause directed comprehensive crime prevention and community development programs, supported non-profit and business development, and practiced law. SSA Krause holds a Juris Doctorate and a Bachelors of Business Administration in Accounting from the University of Iowa.
Michael L. Kearn, CISSP 
VP – Business Information Security Officer 
U.S. Bank
As BISO for the Consumer Banking division, he regularly consults with technology, risk and business executives as an information security subject matter expert. Mr. Kearn also manages the relationship between Consumer Banking technical leaders, their teams and ISS. Mr. Kearn brings more than eighteen years of varied experience in Information Technology to his current role. Prior to joining US Bank early in 2012, Mr. Kearn held several positions with Wells Fargo & Company, including roles as an IT Auditor, Application Developer, Application Architect and VP of Information Security (ISO).
Mr. Kearn graduated from Hamline University in St. Paul, MN with a bachelor's degree in International Economics. He is a Certified Information Systems Security Professional (CISSP) and holds the Information Assessment Methodology (IAM) certification issued by the United States Department of Defense National Security Agency (NSA).
Mr. Kearn has been a featured speaker at events such as CSO Magazine events, Cyber Security World and the Minneapolis CISO Executive Summit. He is also an advisor to the Minneapolis CISO Executive Summit, the MN Cyber Security Summit, SecureWorld Twin Cities and RSA Security Conference US. Finally, Mr. Kearn has been a featured presenter to government agencies, including law enforcement and military personnel, on various information security topics.
Mr. Kearn is an active partner in the community. He is a member of the Minnesota InfraGard Alliance. Within that group Mr. Kearn served as Chairman and the Cyber Security lead for the group's Intelligence Committee until 2012. Mr. Kearn is a graduate of the FBI Citizens' Academy and is an active member in the FBI Citizens' Academy Alumni Association. Mr. Kearn is also a graduate of the Hennepin County Sheriff's Office Citizen Law Enforcement Academy and currently serves on the Alumni Committee for that program.
When & Where

Hilton Minneapolis
Salon Ballroom, 3rd Floor
1001 Marquette Avenue
Minneapolis, MN 55403


Tuesday, March 13, 2018 from 11:45 AM to 1:00 PM (CDT)
Add to my calendar
Organizer
The Economic Club of Minnesota provides a non-partisan forum for national and international leaders to their ideas on how we can better compete in the global economy.