Asserting Boundaries Series (7-week-series)

Monday, September 11, 2017 from 11:00 AM to 2:00 PM (EDT)
Event Details
Asserting Boundaries
7-week-series
by
Dorothy Pennant PhD, MSc, LPC, NCC, CSAC  
The workshop helps participants develop assertive interpersonal behavior in their homes, extended families, places of volunteer or paid work, and community. Interpersonal effectiveness is influenced by the capacity for self-assertion that results in mutual respect and stable relationships.
Participants will talk about the different challenges experienced by men and women in constructing and maintaining different types of boundaries.  They will explore the importance of assertiveness within the context of their particular lives.  The focus will be on asserting internal boundaries critical to men and women relating in family, work, and social spaces without violating consent or dignity and without enmeshment.  Self-assertion skills that show respect for feelings, intentions, desires, motives, beliefs, and opinions will be practiced through role playing of assertiveness scripts developed during the sessions.  Participants will identify personal goals for which they will develop assertive scripts targeting an objective goal (for example, asking for a pay raise; communicating a feeling; and maintaining individual rights.
---
Registration Fee $150.00 for 7 -week-classes
You do not need an EventBrite.com account to register for this or any other workshop hosted by The Women's Center. If you have an EventBrite account and use it to register for our workshops, please ensure that your account privacy settings are consistent with your sharing preferences.
For more information, please email programs@thewomenscenter.org
---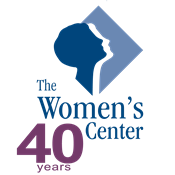 Organizer
The Women's Center
The mission of The Women's Center is to significantly improve the psychological, career, financial and legal well-being of women, men and their families, regardless of their ability to pay. Visit www.thewomenscenter.org for more information.
Asserting Boundaries Series (7-week-series)