Description
Create an assemblage using assorted materials to create a three-dimensional piece with elements of found and natural material.An easy project using bark, sticks, seeds, etc. to make an assemblage that will accompany a short written piece about your relationship with nature.
All completed works are eligible to be part of the BELONGING Exhibition: MAY 2 – JUL 30 in Grass Valley
SOMETHING TO CONSIDER
Bring your own collection of items, bottle caps, feathers, a wooden figure, anything that holds a personal meaning.
Bring a photo or printed image to include in your art piece as a background or as a figure.
Print a poem or words that hold significance to you.
Taught by artist Ruth Chase for the BELONGING project, a community arts initiative led by Nevada County Arts Council Artist-in-Residence Ruth Chase, generously funded in part by California Arts Council through its Artists Activating Communities Program.
My work is about the environment and human spirit, I am drawn to subjects that are self-aware and who hold a strong belief system. Nothing gives me greater joy than to work in collaboration with people from all points of view. - Ruth Chase
#BelongingInNevadaCounty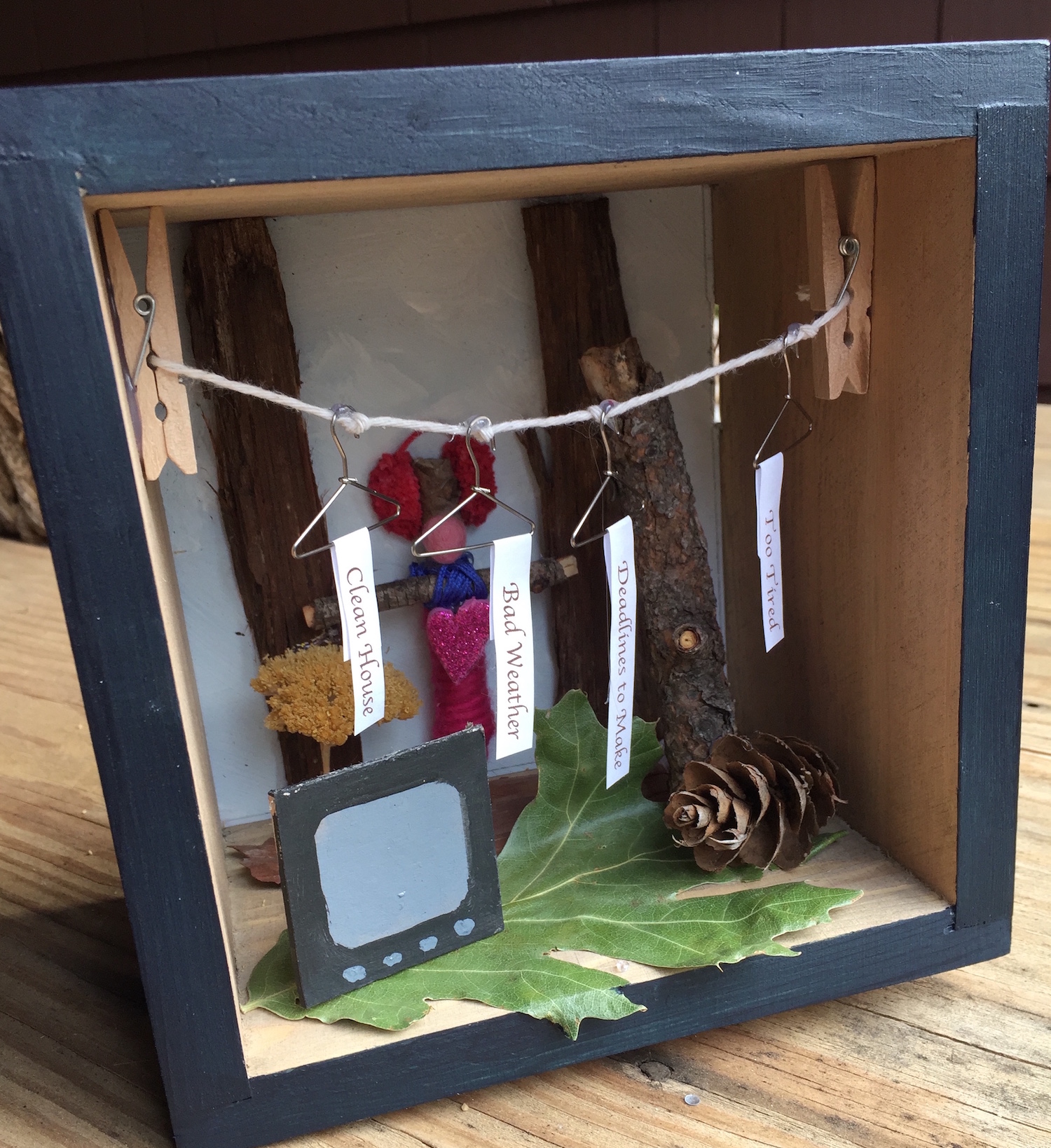 "Distracted by Media" by Ruth Chase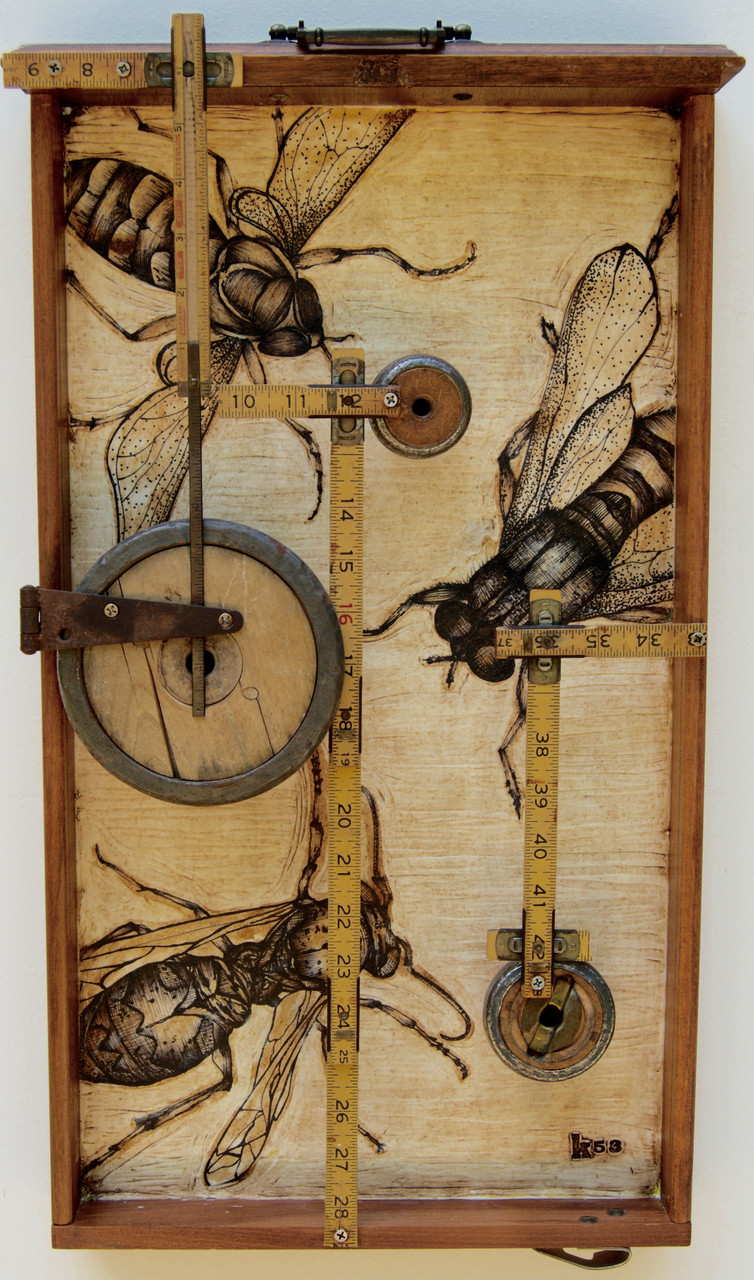 ABOVE "Home Builders Association," 2014, by Kathy Moore. Encaustic, found objects, ink illustrations, and oil