Description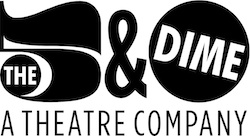 presents


ASSASSINS

A musical by
Stephen Sondheim & John Weidman
Directed by
Lee Hamby


Thursdays, August 6 and 13 at 7:30pm
Fridays, July 31, August 7, and 14 at 8pm
Saturdays, August 1, 8, and 15 at 8pm
Sundays, August 2, 9, and 16 at 2pm
Special pay-as-you-please performance on Monday, August 3 at 7:30PM - reservations not required
INTERESTED IN A 2020 SEASON SUBSCRIPTION? CLICK HERE!

The 5 & Dime
112 East Adams Street
in Downtown Jacksonville
DIRECTIONS

Tickets prices are as follows and include all taxes and fees:
$27 general admission for online purchases
$30 at the door (cash and credit accepted)


From the brilliant mind of Stephen Sondheim to the stage of The 5 & Dime comes Assassins, a twisted musical that lays bare the lives of nine individuals who assassinated or tried to assassinate the President of the United States. Travel along as John Wilkes Booth, Lee Harvey Oswald, and other assassins and would-be assassins from different historical periods meet, interact, and inspire each other to harrowing acts in the name of the American Dream. Explore the dark side of the American experience as these characters bend the rules of time and space, taking us on a nightmarish roller coaster ride.
A multiple Tony Award-winning theatrical tour-de-force, Assassins combines Sondheim's signature blend of intelligently stunning lyrics and beautiful music with a panoramic story of our nation's culture of celebrity and the violent means some will use to obtain it. Bold, original, disturbing, and alarmingly funny, Assassins is arguably the most controversial musical ever written.
PARKING

Ample free parking is available within a short walking distance of the theatre. Street parking at meters is free during production hours. A pay lot is located directly adjacent to the theatre on Adams.
For more information about downtown parking, visit Downtown Vision's Parking Information page HERE.


For more information visit www.The5andDime.org.