Description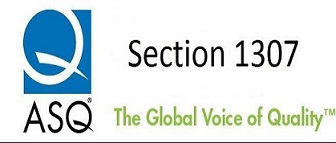 First Topic: Interface Quality
Speaker: Al Miller
Topic Description: Interface Quality is a business improvement system implemented in the Caribe General Electric Company in Puerto Rico. This management case study will demonstrate the utilization of an attribute statistical process control tool called the "One Tool". Improvement in communication and quality of goods and services flowing between functions internally and between locations externally was achieved. Participants will analyze an example "One Tool" and make further recommendations for process improvement.
Second Topic: Variables Control Charts

Speaker: Kasey Gaskill and Al Miller
Topic Description: This topic will discuss the basic theory of variables control charts. Participants will break out in teams to investigate the impact of six key inputs to a new Olympic Sport, Bean Bag Toss. Through an actual performance study, variation and distribution theory is illustrated leading to an understanding of the continuous improvement strategy for variables.
Third Topic: Simple Hypothesis Testing
Speaker: Al Miller
Topic Description: Simple Hypothesis Testing
A review of the standard normal distribution and the central limit theorem will be presented as a foreword to simple hypothesis testing. Participants will demonstrate proficiency in finding probabilities under the normal curve. These learn-by-doing exercises will apply to examples of the five-step hypothesis testing method for mean and population proportions.